Tools to Help You Set up Your Business Online
First of all, you need to know that the list of tools we suggest here
Starting a business isn't always easy, especially when it comes to online business, as limited resources and lack of advanced technical skills may jeopardize your efforts to succeed in the online world. This is why this guide is perfect for those of you just about to set up your business online and wondering which tools you need.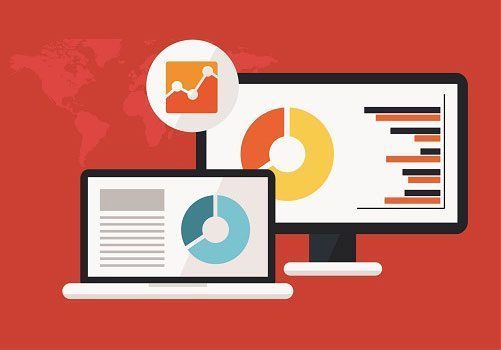 Starting a business isn't always easy, especially when it comes to online business, as limited resources and lack of advanced technical skills may jeopardize your efforts to succeed in the online world. This is why this guide is perfect for those of you just about to set up your business online and wondering which tools you need. First of all, you need to know that the list of tools we suggest here should only be used as a general guideline (you can also find some direct links to
free seo tools and online marketing tools here
). When you find your place in the online community and develop deeper understanding of the industry, you'll notice that there is an abundance of tools to help you out in your online business. Some are free, some are paid, some are quite straightforward and easy to use, while others may be too technical for those inexperienced. You should also know that each of these suggestions will have its alternatives, and it's up to you to choose those tools you'd prefer using on a regular basis.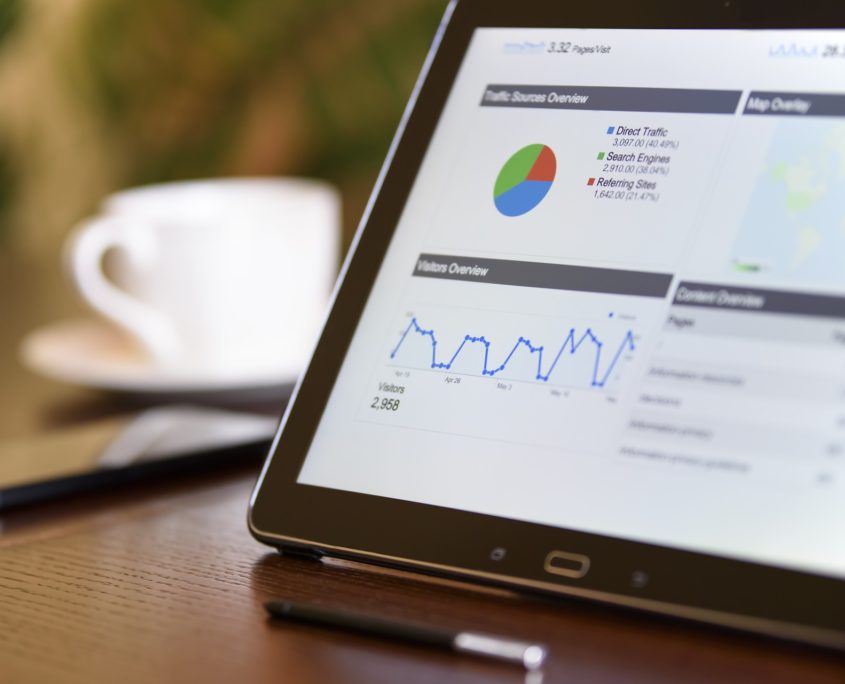 Image source: https://pixabay.com/en/digital-marketing-new-technologies-1433427/
SEO tools
We're starting out with SEO tools, which are essentially tools that will help you set up and build your website in a way that search engines discover your website and eventually include it in the search engine result pages effectively. These tools also include some optimization features, which again may vary depending on the platform you use, but the basic functionality of those tools is the same – to help you have well-optimized, user-friendly website. The first step is adding your website to
Google Search Console
(previously known as Webmaster Tools). The
process is quite simple
, with lots of benefits you'll obtain. The data about your website provide insights into how Google sees your website and how you can improve the website's performance to gain even more benefits, in terms of better ranking and more indexed pages. The dashboard also shows the amount of traffic, keywords your website is ranked for, links to your website, crawling errors, etc.
Keyword tools
At the core of every online business is a well-thought strategy, that is going to be the foundation upon which you'll develop all of the other aspects of your online presence. And the basis for this strategy and all your subsequent actions geared toward improving your online positioning are the keywords relevant to your business.
Free
Google Keyword Planner
– This is a very helpful tool for finding keyword ideas and getting estimates on their performance. It's a part of the Google AdWords platform used for creating and managing paid advertising campaigns.
Keyword Match Type Tool
– This is a free
keyword tool
developed by the
eMarketing Institute
team. If you work with SEO or Google Adwords, then you will have some needs such as combining and merging words, or adding match types to your keywords. With
www.keywordmatchtypetool.com
you can do it all.
Free and paid
SEMrush
– This tool allows you to track keywords across both paid and organic search campaigns. It's useful for obtaining keyword ideas (free), but if you want to access the full analytic reports, with backlinks and keywords to track, you might want to consider signing up for one of the payment plans.
Keyword Tool by WordStream
– WordStream offers a set of paid keyword tools to help you with most relevant keywords for website optimization, but one of the keyword tool is free with the number of searches being limited to 30. It's a good idea to try it out and see if keyword ideas you get are something you could use.
SERPs Keyword Rank Checker
– You can use this tool to explore how your website is positioned in regards to the specific keyword. This gives you an idea whether your keyword strategy is performing well or you need to rethink keyword usage on your website.
Optimization tools
Optimization is a necessary part of making your website search-engine friendly, allowing search engines to successfully index your website and show it when the related queries are searched for. There are a lot of things to optimize when you set up your website, starting from meta tags, images, to optimization for mobile devices. Here's a list of tools to use to optimize and examine different website elements.
Free
PageSpeed Insights
– Use this tool to analyze pagespeed on different devices.
Pingdom Website Speed Test
– Another tool to test and analyse website loading time.
Varvy SEO tool
– This tool helps you test if your website follows Google's guidelines, in terms of accessibility, page speed, security, etc.
WooRank Plugin
– Installing this plugin allows you to access a deep SEO analysis covering SEO, mobile, local and usability.
Browse SEO
– The main benefit of this tool is understanding how search engines see a website, which means that you'll get the idea how you can improve the website for search engines and thus improve website positioning.
Free and paid
RavenTools
– This tool combines SEO audit with an
online marketing
platform, which makes it quite helpful to have in your arsenal of SEO tools to use when setting up your business online.
Similar Web
– You can explore the data about your website with this free insights tool, but you need to sign up for a payment plan if you want to access more detailed statistics and metrics.
Link building tools
As a part of
search engine optimization
, link building is an activity you'll mostly be focused on once your website is up and running. Link building essentially helps you promote your website (through which you promote your products, services, brand, etc.) and it helps you with search engine positioning.
Free and paid
Open Site Explorer
– Although limited to several searches per day and a limited quantity of data, free version of this tool is still quite a handy tool for you to explore your website, as well as competitor's website and get the idea about the links and other link-related metrics.
Paid
BuzzStream
– One of the most popular link building tools at the moment, with lots of interesting options for marketers is great for managing link building projects, outreach campaigns, and conversion tracking. Depending on the complexity of the projects you plan to realize, you can choose a suitable plan with different features.
Analytics tools
This part of SEO is important as it provides a clear picture of what is going on with your website, how users interact with it, how your content is performing, and what you can do to boost site's performance. In this sense, analysing various aspects of the website using analytics tools is a great way to get the most out of your website and make sure you're doing everything you can to promote your business.
Free
URL builder for Google Analytics
– Use this tool to tag and create custom URLs which will help you with campaign tracking and analyzing traffic sources.
Google Analytics
– A very comprehensive tool with lots of useful
website analytics
, goal tracking options, in-depth data and integrations available for Google AdWords and Google Search Console, this tool is very important for closely monitoring your website and evaluating its performance.
Paid
Kissmetrics
– A tool for tracking and analyzing user behavior. Learning about user behavior will help you increase conversions and engagement, which is very important for a successful business.
SumAl
l – You can use this tool to monitor social media analytics and generate reports on your performance on social media.
Content tools
77% of B2C marketers
say they will produce more content in 2016, compared to the previous year and the main goals to achieve with content marketing include increasing sales, loyalty and engagement. This is why
content marketing is important
part of your business strategy, especially when setting up your own business, when you need to present yourself and gradually build your reputation in the online community. Here are a couple of tools to help you with content creation:
Free
Blog Post Headline Analyzer
– Use this tool to get suggestions to help you write better headlines.
Title Cap
– If you ever get confused with capitalizing letters in the title, here's a tool to automatically capitalize your titles.
Easelly
– A tool for creating infographics using predesigned elements and graphics.
Free and paid
Grammarly
– Installing this app, you get a browser plugin which will help automatically examine your text for grammar and spelling errors, and offer suggestions on how to fix them. This can be quite handy when writing emails or your next blog article.
Canva
– Amazing tool for creating cool graphics and designing custom visual content.
Evernote
– This tool will help you organize your ideas across different projects, devices and with the members of your team.
Paid
Feedly
– It helps you explore content and connect with users of the community.
Curata
– The platform provides you with content marketing insights and tools to help you organize, publish, promote and analyze your content.
Social media tools
Social networks are inseparable part of people's lives nowadays, which is why this segment is something you simply can't skip when setting up your business online. Just as you finish with your website design and online presentation, go ahead and create profiles on social networks, such as Facebook, Twitter, LinkedIn, Pinterest, Instagram, Google+, etc. The following tools can be of assistance when it comes to social media management.
Free
Tweetdeck
– If you focus your social media activity mainly on Twitter, this tool is perfect for you, because it helps you manage and monitor multiple Twitter accounts.
Google Trends
– Explore what the internet is talking about using this free tool provided by Google.
Social Mentions
– This real-time social media search helps you monitor major social networks with daily email alerts.
Free and paid
HootSuite
– This tool integrates all major social networks, allowing you to manage and monitor everything from one dashboard. The free plan allows adding up to three social media profiles.
Buffer
– A perfect tool for social media management with additional optimization and analysis options. The free plan includes adding only one social profile, but it sure is enough to get the idea how you can use this tool for social media management.
Everypost
– It offers you a full control over social media workflow, including scheduling, content curation and social analytics.
Email marketing tools
Email marketing is a great way to reach people online, which is why you need to take advantage of your mailing list and establish the connection with the people interested in your business. Beside sending emails as a part of a promotional campaign, email marketing also includes optimizing emails, tracking clicks, testing different designs, etc. Therefore, here are a couple of tools that could help with these tasks:
Free and paid
MailChimp
– This is an email marketing platform for creating and sending email campaigns. There's a free plan that comes with a limited, yet interesting set of tools to help you get started with your first campaign, when setting up your business. One of those interesting tools is certainly
MailChimp's Subject Line Researcher
. With a giant database of email campaigns, the tool helps you get some inspiration when trying to come up with a catchy subject line.
Verticalresponse
– Besides platform for creating and sending emails, this tool also comes with automation options, reports generation, and scheduling. As a bonus, there are some basic social media marketing options, such as posting on social media and tracking post performance.
Paid
GetResponse
– In case you want to go for the paid version of email marketing software, this could be your option. Apart from numerous options for email campaign management, the newest addition to the platform is a set of marketing automation tools available with each payment plan.
Conclusion
The main goal of this list was to inspire you to check out in more details different tools that you could use when setting up your online business. As you become a part of the online community and you get to know a thing or two about SEO and online marketing, you'll soon realize that there are a dozens more tools you might benefit from, as well as plenty of alternatives for the same type of tasks you need to handle. It all comes down to personal preferences and individual business needs. With so many different tools at your disposal, you might find it difficult to decide which ones you should use, but think about it like this: those tools are there to help you with setting up your website and boosting website's performance. You don't need to be overwhelmed by using three different analytics tools, as you don't want to waste your time, but instead choose the one you find easy to use and useful. Use the tools wisely to free up your own time, time which you can then spend adding quality content, implementing marketing strategies or developing interesting products.