7 Tools to Enhance Your Instagram Strategy
In this article you will learn more about Instagram
Social networks can be a powerful tool in your online marketing strategy, and Instagram, with its over 1 billion active monthly users is certainly one of the networks that will play an important (if not a major) role in promoting your business and reaching online users.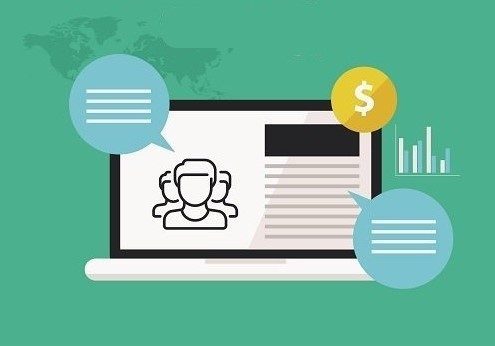 Social networks can be a powerful tool in your
online marketing strategy
, and Instagram, with its over 1 billion active monthly users is certainly one of the networks that will play an important (if not a major) role in promoting your business and reaching online users. With its massive reach, Instagram can help you reach social users and market your business successfully. Besides built-in features available within the platform itself, besides your Instagram business account, there are a couple of tools you can use to enhance your strategy and get the most benefits from this social network. In this article, you will find out about 7 tools that can help you increase the efficiency of your Instagram strategy. If you want to explore other social networks and social media marketing in general, check out our (completely free) course:
Social Media Marketing Course
The first tool will help you conveniently manage your posting activity on Instagram. Posting regularly is a crucial step in keeping your audience engaged and up-to-date with your business. Instead of being online every day, usually at different times of day (preferably when your followers are active the most), use this tool to schedule the post in advance. This gives you more freedom when it comes to planning and organizing your posts. It also allows you to schedule the posts to be published at a specific time of the day, without the need to actually be online at that point.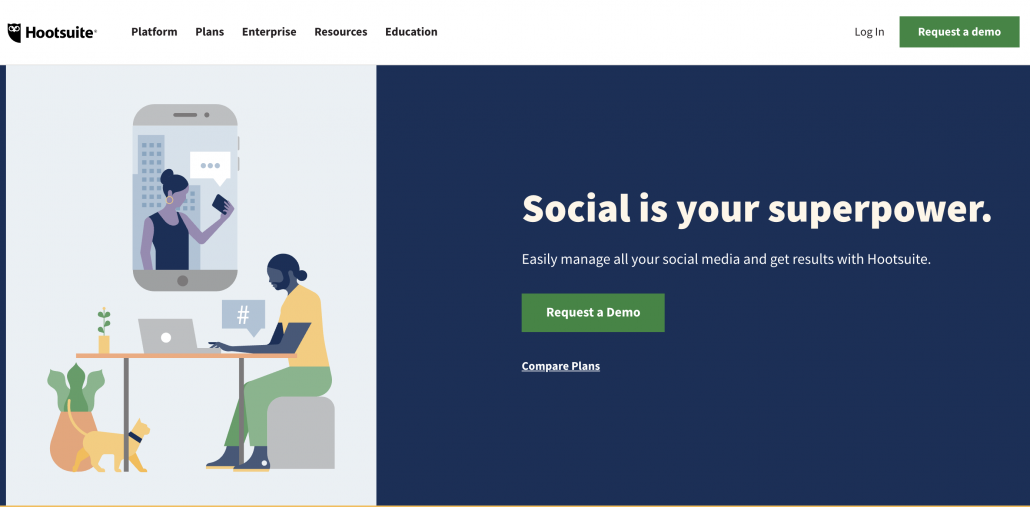 Image: https://hootsuite.com/
To use Hootsuite, you need to sign up, connect your Instagram account and you are ready to start publishing. It is important to note that you will have to have a Business Instagram account to connect it to a publishing tool. Besides Hootsuite, other social media management tools have this as a requirement. A free account is limited to 3 social profiles and 30 scheduled messages which might be enough for your business.
Additional perks
: Apart from Instagram, you can link other social network profiles and manage all of them from this one platform. Hootsuite comes with paid plans as well, which include additional features such as more linked social profiles, unlimited scheduling, post analytics, etc.
Alternatives:
Other social media publishing tools you can use include to manage your social media posts are:
Images and graphics are the most prominent features of Instagram publishing. A tool such as Canva will help you get access to ready-made templates and designs for Instagram posts and stories so you can quickly (and easily) create engaging graphics for your account. Canva is an easy way to design graphics from scratch because you will get access to hundreds of thousands of features which include graphic elements, fonts, and even an extensive photo gallery.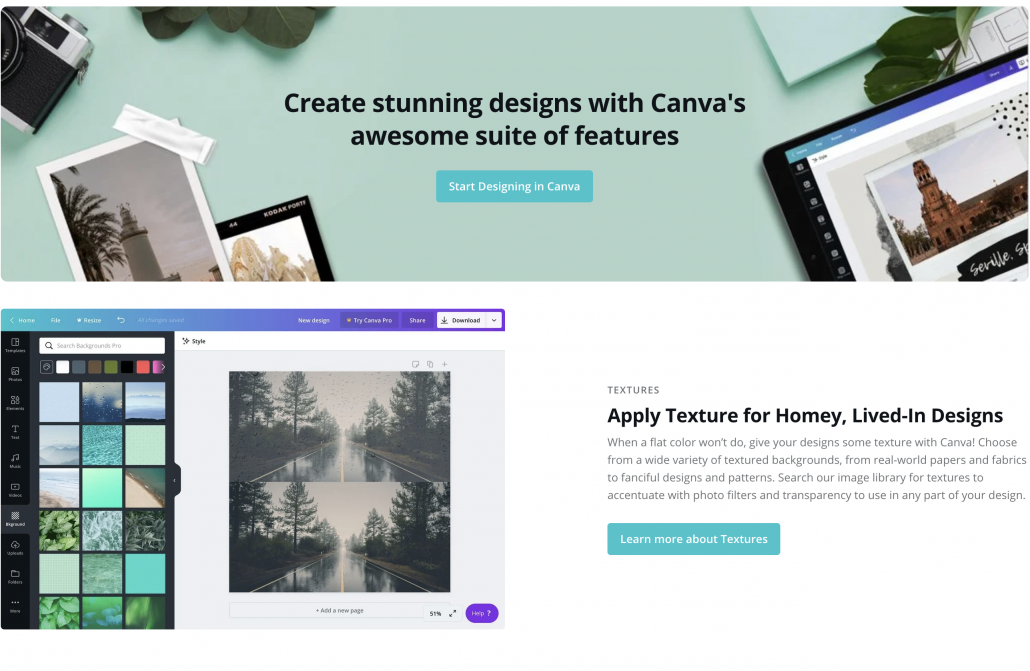 Image: https://www.canva.com/features/
You will need to create an account on Canva, after which you will get access to your dashboard. At the top of the page, use the search box to look up Instagram. You will be presented with a list of suggestions relevant for Instagram posting (with ready-made dimensions for different types of Instagram posts). The next step will be to choose a template for the graphic. Browse through the existing templates or use elements to create a custom graphic. Download your design and you have content ready for Instagram.
Additional perks
: Adding videos and photo editing tools are also a part of your Canva dashboard. For additional features, such as one-click redesign, more templates, and premium stock photos, control over team members, and unlimited storage, you can choose one of the two paid plans for canva.
Alternatives
: If you'd like to explore other options for graphic design, check out these tools:
If images are part of your Instagram content, rather than graphics, a tool such as UNUM is a great way to improve your strategy. The app enables you to easily manage your photo gallery, with options to edit your photos, draft captions and hashtags, and even schedule posts. You can import your own photos and use one from the gallery that comes with this tool.
Image: https://www.unum.la/
With a tool such as this one, you can enhance your photos and use photo editing tools without much experience in photo editing. Simply use presets that come with the app, explore their effects, and how each of them allows you to improve the photo. If you want to be consistent with your branding and storytelling on Instagram, use the same photo editing settings on your photos to achieve this.
Additional perks
: Besides editing, UNUM also allows you to schedule the post, which eliminates the need to use social scheduling tools. The paid plan comes with additional features such as premium editing tools, fonts, overlays, etc.
Alternatives
: Feel free to browse through alternatives to edit photos for Instagram. Have in mind that most of these are available as apps as well, meaning you can do all the work from your phone, without the need to use a web-based editing platform.
The only clickable link you can share on Instagram is featured on your Instagram profile. For most businesses, this is far from enough, but there is a way to add a couple of more links using a handy tool such as Linktree.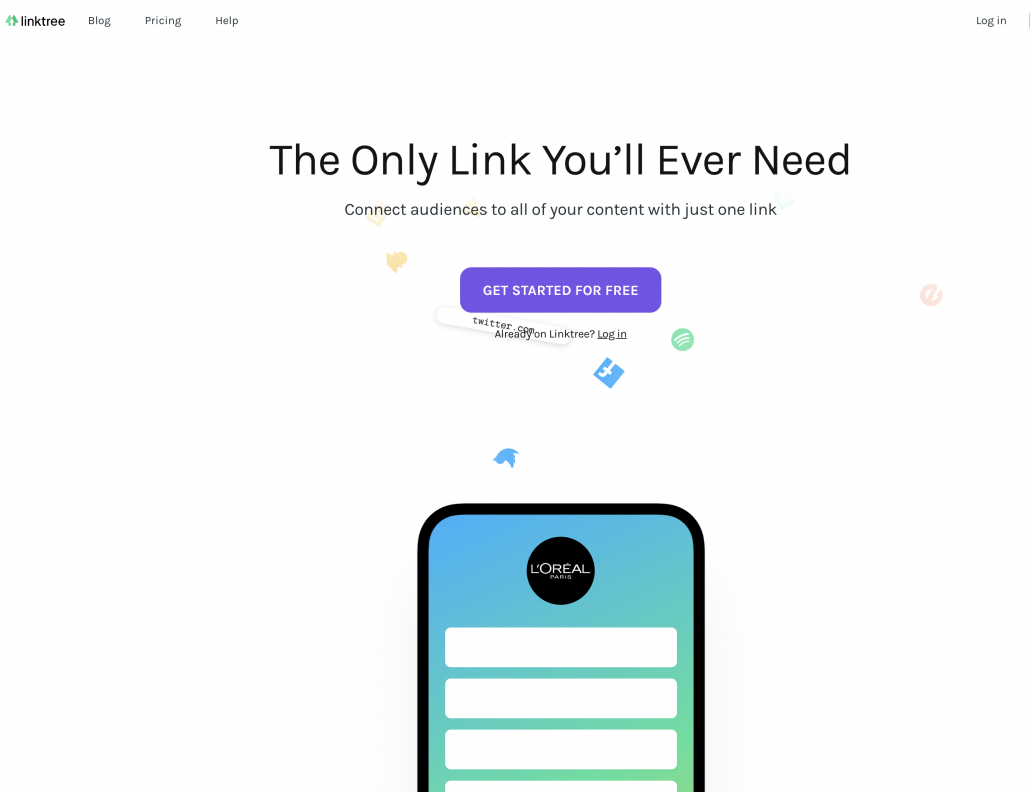 Image: https://linktr.ee/
Once you sign up, you will get access to a straightforward dashboard to add links. These links are featured on a custom Linktree page when the social media users click on this link you will add in your link profile. You can choose between a couple of designs, add link titles, change the order of links, and see the total views and clicks. This is a great way to feature your downloadables, maybe your blog link, or anything that will help you engage your followers and encourage them to click through and visit your website.
Additional perks
: While the free plan is more than enough for a lot of businesses, there is a paid plan that comes with additional perks which include adding a thumbnail to the links, video links, link scheduling, newsletter signup, click-through rate, premium themes button and font styles, etc. This tool can even be integrated with other tools such as Unsplash, Facebook, Mailchimp, Twitch, etc.
Alternatives
: There are several other tools that offer similar functionality and those are:
If you have an ecommerce business, this type of tool can be a real asset to help you grow the influence Instagram has on your overall business strategy. The tool enables you to sell directly through Instagram, regardless if you have your online store or not. Comment selling is probably the most important feature of such a tool. Basically, it allows you to sell directly on Instagram (the tool also works for Facebook). You share the product image in your Instagram feed. Once the customer comments "sold" on your link, they are emailed the invoice you created for that product through this tool.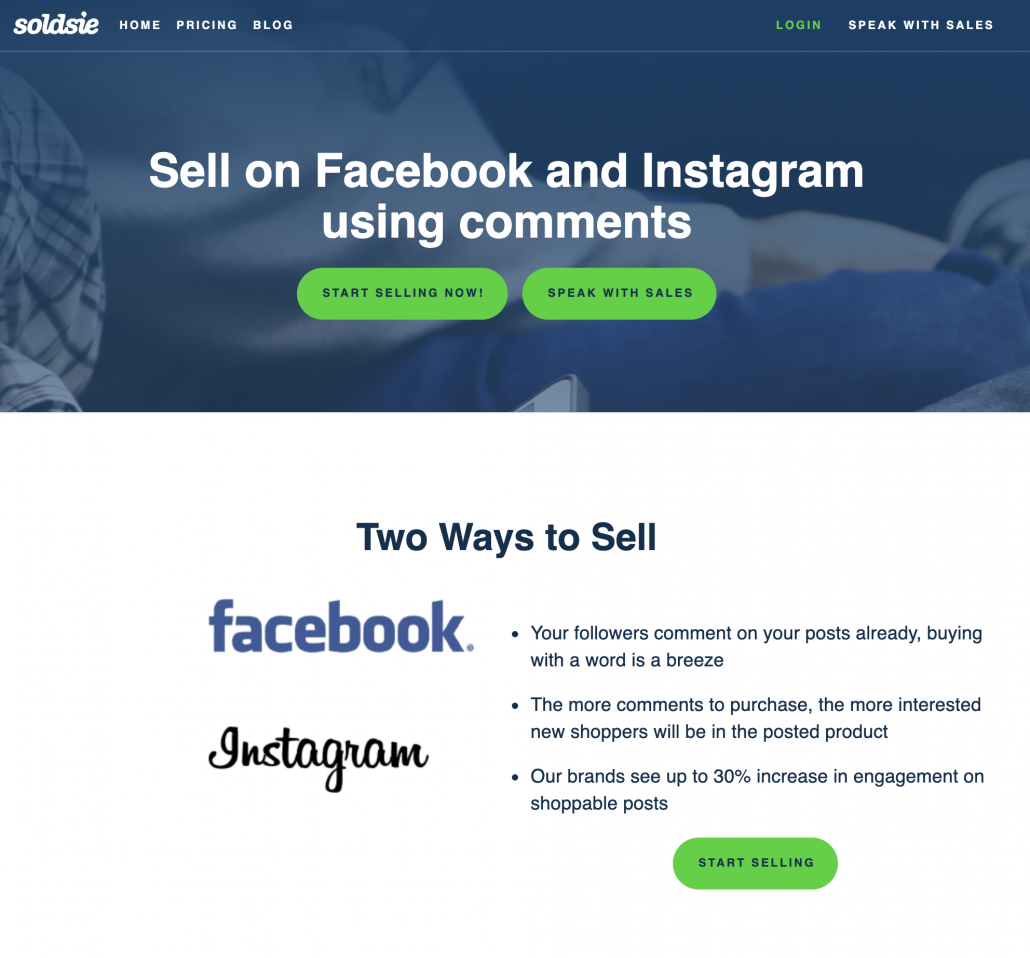 Image: https://web.soldsie.com/
As a business, you get a convenient way to promote your products through a tool such as this one. For social media users, this is a super-easy way for them to get what they want. You'll skip all those "click the link in bio to buy" or customer questions "where/how to buy". Simply instruct your customers to comment "Sold" and they are one click away from getting the product they want.
Additional features
: Soldsie inventory helps you feature the products you want to sell with Soldsie. You can also use the "Have2have.it" feature to track conversions, schedule posts, get customizable tracking codes, etc. This is a paid tool, and each plan comes with a fixed transaction fee and a set of features to use.
Alternatives
:
Monitoring is another essential part of a business's Instagram strategy. Just as post scheduling and content creation, analytics have a big impact on your future performance. You need the data on your activity, you need the insights regarding both your content and your followers to be able to tweak your Instagram strategy and make the most out of this social network.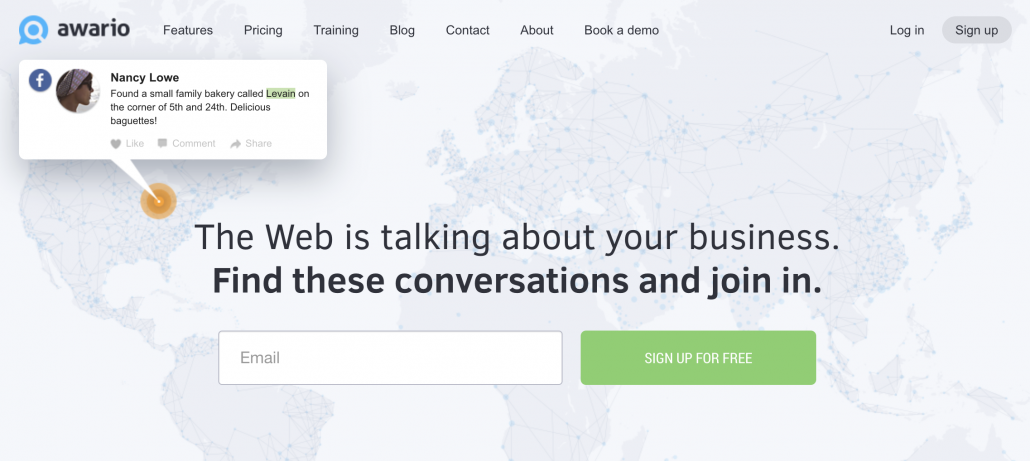 Image: https://awario.com/
Awario is a tool that enables you to track mentions, find leads, and monitor competitors through an online platform. Once you create an Awario account, you will get access to a dashboard where you can easily monitor everything related to your brand, including mentions, hashtags, products, etc. This tracking helps you discover leads on Instagram, by scouting for posts relevant to your content. Another great feature is the option to track and interact with influencers mentioning your brand, helping you expand your Instagram marketing strategy, and working with influencers to promote your business. This can help you increase organic reach and gain social followers who are likely to become your customers. This is a paid tool with limited topics to monitor and mentions in the basic (starter) plan. Advanced plans come with an extended list of features and more topics and mentions you can track.
Additional perks
: The tool includes access to historical data up to 6 months as a part of your Awario dashboard. Having these insights enables you to conduct a better analysis of the data, to do research, monitor competitors, work on influencer marketing, link building, and lead generation.
Alternatives
: Other tools with similar features include:
In case videos are a part of your content marketing strategy, you will absolutely need a tool such as Magisto. You can use video format to share the story of your brand, to present your products, and to engage flowers. And you don't necessarily need to hire a video editor to create social media clips for your Instagram, because, with this tool, you get access to a video editor along with engagement analytics for your video. You already know that video is an effective way to improve your business. Starting from engaging followers to raising brand awareness, video brings enormous benefits to your visual identity.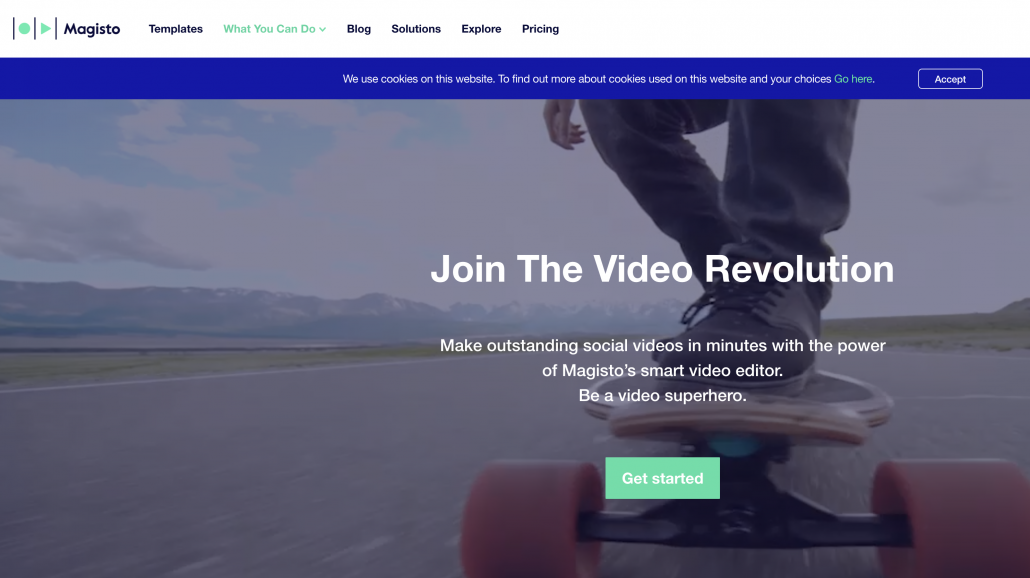 Image: https://www.magisto.com/
While Boomerang from Instagram might be good enough for you when first starting out, with a funny video format and quick way to create action loops, at one point, you are bound to go beyond and you will need a video editing tool to help you bring your video content to the next level. This is a paid tool, starting with a premium plan. Even though it is limited to 10 minutes long videos, you still get full access to Magiso's editor and premium editing styles which might be enough to get you started with creating video content for Instagram.
Additional perks
: If you want to dive deeper into the process, more advanced plans come with professional editing styles, advanced editing features, analytics, brand customization, etc.
Alternatives
:
Conclusion
The purpose of each of these tools is to help you improve your Instagram strategy. You can do so either by growing or nurturing your followers, creating outstanding content, or carefully managing your posting activity. Rather than focusing on each of these tools as a standalone product, your goal should be to explore the features each of them provides and why these features could be relevant for your business. It does not matter if you are going to choose Linktree or Shorby for example. The main thing is that you use additional functionalities to feature more links on your Instagram profile. This is something you should apply with every other tool on the list and why you have alternatives. Make sure you think about benefits and how the tool fits into your overall goals when it comes to using Instagram to grow and promote your business to social media users. While creating an Instagram account, or maybe even running ads might be enough to get you started, for your strategy to be truly successful and to get the most out of different features available for this social network, you should implement some of these tools. Consider these tools as a way to stay productive and to unlock more features that help you publish better content and take advantage of possibilities for the promotion of your business via social networks.