5 Social Media Trends to Explore
Even though you might be familiar with everything needed to build your social media presence...
At this point in time where social networks play such a huge role in everyday lives, it is crucial for a business to use social networks for online promotion and relationship building.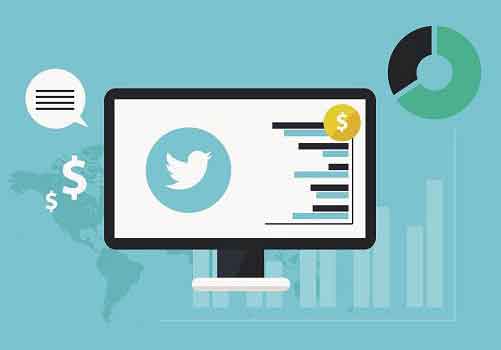 At this point in time where social networks play such a huge role in everyday lives, it is crucial for a business to use social networks for online promotion and relationship building.
Even though you might be familiar with everything needed to build your social media presence (if you aren't, here's a resource to fill you in on the basics:
Social Media Marketing Course
), you need to understand that social networks change all the time, which means your approach should too.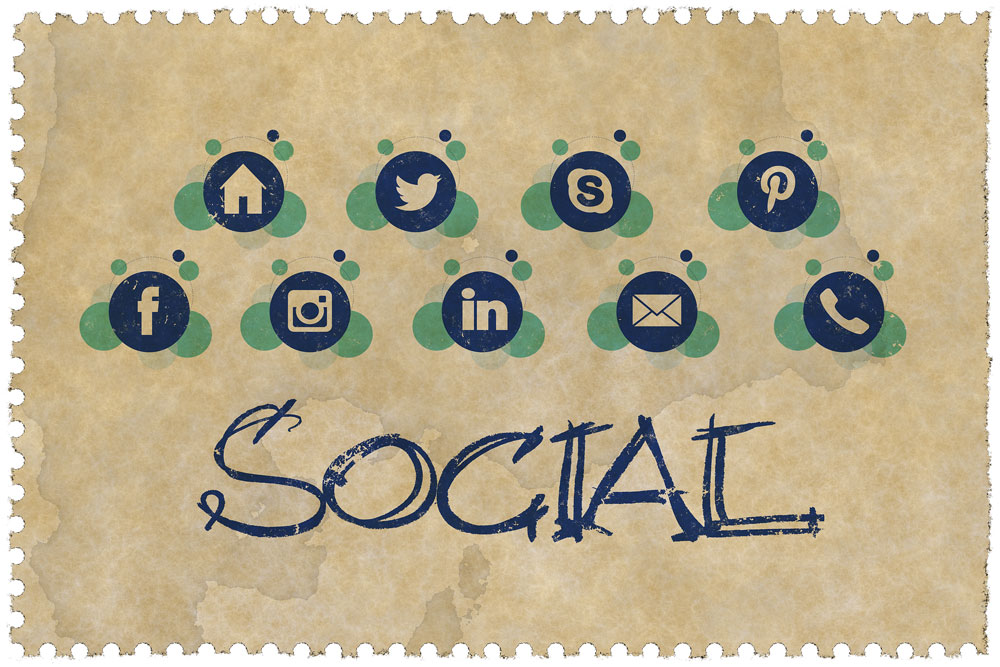 Image: https://pixabay.com/en/web-page-parts-social-media-contact-2084779/
Here are 5 social media trends for this year, what they mean for you and how to use them to improve your social media strategy.
1. Video has a massive impact on engagement
1200% more shares are generated by social videos than text and images combined. (
Social Media Today, 2019
)
What this means for you is that video should become a part of your content strategy on social networks. Try to incorporate video by showing more about your company, your products, or even about you. It will all help you bond with followers and share your company story, vision or mission in a more engaging way.
Apart from sharing videos on your social media profiles, another great way to incorporate this format is to use Stories or Live feature. These videos are more spontaneous, but they are in this "consumable" format, which social media audience loves. Stories are prominently featured at the top of the news feed. Live feature is also quite visible and users often get a notification when you go live. This is why both of these features are good options to boost primarily organic reach.
Explore different types of video formats and use editing tools to enhance the quality and customize the video based on your ideas. Imagine yourself shooting a commercial for your business but with no more equipment or budget than your smartphone. You don't have to have a significant budget, because the production of the videos for social networks can be quite modest and yet bring you great results.
How to step up your video game?
You need to have in mind that this "video trend" has been on the rise for the past few years. As a result, more and more companies and social media influencers are using it, which is why it's useful to look into a couple of tricks on how to improve video quality or simply make video production easier for you.
Adapt the video to the social format – Social media users are known to consume content quickly, without full attention, so going for a shorter video is better than creating long videos. At times, you might want to consider vertical format (ideal for sharing as a story).

Create your own story – Even though video format and social media presence maintain that spontaneity and casualness, at the end of the day, this is the content you use to promote your business. Therefore, try to think about the message you want to share and how you could carefully place your products into the story.

Use tools to improve and optimize – Use tools such as

Animoto

or

Lumen5

to create engaging videos with a straightforward process. Online tools for video creation and editing offer an easy way to create engaging videos even without advanced technical skills.

Grow your personal influence – Don't be afraid to step into the spotlight and just start talking to your followers. Engage them with your story, relatable examples, quick solutions, tips, tricks, provide insights or simply answer their questions.
2. Using paid traffic the smart way
64% of survey respondents identify a decline in organic reach and the need to increase paid budgets as big challenges moving forward. (
HootSuite, 2019
)
Evidently, counting on organic traffic for your business to take off isn't likely to happen. Instead, you need to start planning the investment you are comfortable spending on paid reach. That's the first step.
Creating social media sales funnel
The next step is to define your funnel. It's like
having a sales funnel
, but you design the process for social media users. Think about the process social media users go through after becoming aware of your product or services until they finally buy from you. Divide this process into stages, and determine social media activities that can help you during each phase. For example, the first phase is awareness, so think of activities that can help you increase awareness. Contests or giveaways could be a nice start to engage a lot of social media users. Use paid traffic to increase the reach of the activity you choose.
Here's a useful article about tactics and activities you can do within each sales funnel stage to increase engagement:
How to Build a Social Media Sales Funnel That Sells
.
Once you find the funnel, once you have the actions that help you engage and retain customers, use this along with paid content promo to expand your reach and constantly be on the lookout for the new leads or customers.
Make sure you keep track of your paid campaign, and to compare the results. It's very important to be able to measure the performance. Calculate your total investment spent on social media advertising and how this compares to the results, i.e. profit you were able to generate through this type of advertising.
3. Leverage the potential of messaging apps
Facebook Messenger and Whatsapp handle 60bn messages a day – three times the amount of global SMS traffic. (
Guardian
)
The number of messaging app users is increasing over the years offering a great new platform to use in social media marketing. One of the main findings that actually play in favor of brands is the fact that people are more likely to contact brands through a messaging app, much more likely than they are to call or send an email. Messaging apps provide an easy, convenient way for them to get the information they need.
What you as a business need to understand is that this communication is more intimate and more personalized. Therefore the potential of these messages does not only lie in the advertising but also in a possibility to establish a relationship with your customers. You can both deliver relevant information and provide assistance to your customers.
How to start with messaging apps?
To start with this strategy, go to your Facebook page and create a "Send Message" button on your Facebook page. This will enable the users to easily contact you through Facebook Messenger. Other apps used for messaging include WeChat, Viber, and WhatsApp. To be able to use those, make sure you install them on your phone and set up your accounts.
A major benefit here is that you can be responsive on-the-go. Simply have your business phone with you, and you can assist your customers or potential customers at any moment.
Here are a few additional tips when it comes to using messaging apps to reach social media users:
Send relevant content that is really helpful to the users

Reduce your response rate to a minimum

Use chatbots to speed up the conversation and offer instant assistance

Send reminders, notifications, coupon codes, announce events, etc.

Explore paid advertising option to increase deliverability and expand the reach
4. Hosting a podcast
50% of all US homes are podcast fans (
Nielsen, Aug 2017
)
Here is another content format that is becoming a sort of mainstream, which also means that many businesses, especially small businesses, and influencers are starting adopting it as a content strategy.
According to the 2017 Edison Research study, the average podcast listener listened to five podcasts per week. (
Forbes
)
Firstly, a podcast is a perfect on-the-go type of content. That's what makes it so popular among online users. They can listen whenever they want, without their full attention focused on it necessarily. Basically, they can listen to the podcast while commuting, while taking the dog for a walk, or exercising in the gym. So the fact that it is easy and convenient, makes it very alluring for people to consume this type of content.
It's expected that type of content will keep growing in importance because:
Personalized experience: It offers a more personalized experience and enables listeners to connect in a better way than when reading. Audio content is more engaging than blog articles. Using your voice enables you to share emotions and use intonation to stress specific parts of the text.
Better access: App and tools make podcasting easier which means it's easier to create podcasts, but it also means that listeners get better access to the podcasts. They are one click (tap) away.
Tips for creating/improving a podcast
Here are a few tips to help you with starting out or improving your podcast.
Be consistent – Try to define a specific layout from the beginning. Starting from the publishing day to length, and type of topics, make sure you have some kind of a plan and structure in mind.

Avoid being self-centered – This content you feature in your podcast is about your audience. When talking, it's possible to get too self-centered and show only your perspective of the world. Avoid that by focusing on your audience's point of view, and try to bring more people to the podcast.

Provide value – At the end of the day, the only reason why people will keep getting back to your podcasts in the future is because of the value they get from it. They need information that is practical, actionable and engaging. What you have to say affects them by helping them, it entertains them and makes their lives better. That is how you create a loyal following and regular listeners.
5. Exploring micro-influencing
Micro-influencers are clearly an untapped opportunity for brands given that 70% of them work on less than 5 campaigns per year. (
Activate, 2017
)
For a couple of years now, we've been witnessing the growing importance of influence marketing and how it slowly became a part of online marketing.
Want to know more about influencer marketing? Check out this quick guide:
Quick Guide to Influencer Marketing
.
However, something is interesting that has been going on with influence marketing lately. And that's the occurrence of micro-influencing.
Micro-influencers are influencers who are on a journey of building influence. They usually have between 5000 and 50000 followers on social networks. And they usually specialize in a specific topic, which obviously attracts the targeted audience.
What this means for you, as someone running a business, is this:
Better targeted campaign – The first option is to work with micro-influencers on projects where they would basically promote your business. Since they specialize in a specific topic, their following is well-targeted, even though they have fewer followers. This means that even if you're able to reach fewer people with this campaign, it's likely that it'll get better results because the audience will be genuinely interested in the topic.
An easier way to build influence on your own – Rather than working with influencers, building your own influence is also possible. When you have the possibility of micro-influencer marketing in mind, it'll be a motivation to explore this way of promoting your business. It's an amazing strategy to bring your business closer to the customer. You show that personal side, and you build your relationship. This creates trust and helps you bring your business closer to your customers.
Conclusion
Knowing about all these trends is very helpful when planning your social media strategy. Even if you have a strategy and approach all defined, have in mind that keeping up with the trends and adapting to the changes is the best possible way to both improve your business and top your competitors.
Explore these five trends and determine how you can implement at least some of these ideas into your strategy. After all, these trends are showing a considerable increase in recent years, which means you can only expect them to grow in the future. Sooner or later, they will become a necessity in a business strategy. Therefore, make sure you get an early start with these approaches that will help you gain new opportunities to reach online users and promote your business.