13. The Most Popular Tools for Bloggers
Bloggers need a variety of tools if they want to turn blogging into a profitable career. It is important to start with the essentials, to set up a blog, including hosting and a blogging platform, but once all of that is completed, there are a lot of tools to be explored offering additional features and possibilities for a blog to grow and develop. Not all of the tools are necessary for everyone, nor will everyone find them useful, but the reason why the tools you will see featured in this list are here is that they are the most common tools used by bloggers.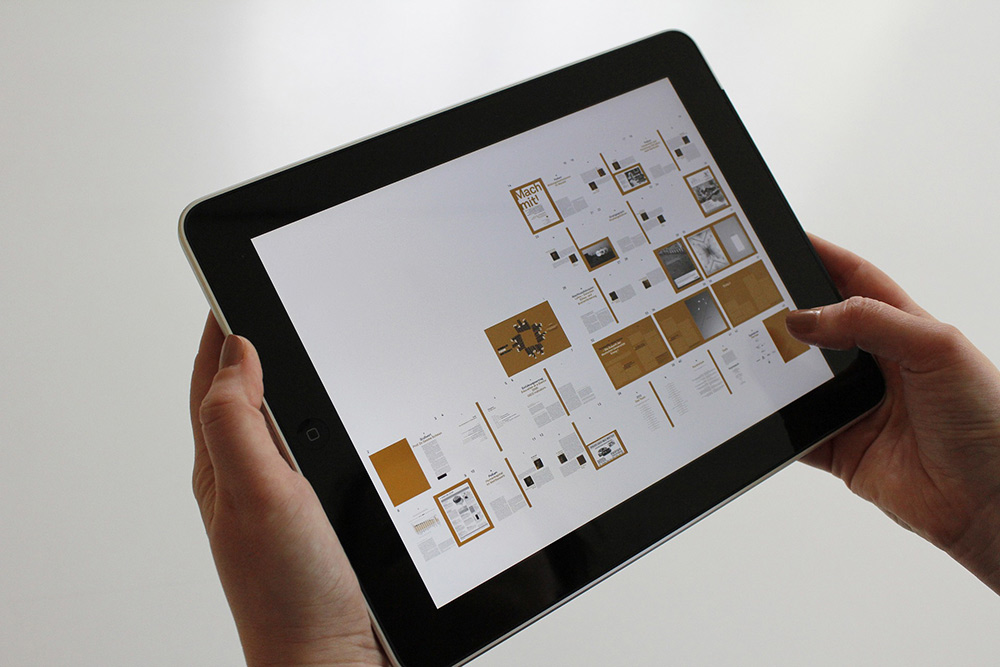 https://pixabay.com/en/ipad-tablet-online-app-ios-1758353/
Since blogging is an activity that surpasses content creation, the tools you will discover on this list also go beyond content creation and optimization tools. You will need them in your blogging strategy as those will help you manage your work more efficiently, as well as to promote your blog with more success. Ultimately, blogging tools extend to other platforms as well, because blogging is an activity that should be integrated with all of your online marketing efforts, especially social media marketing, email marketing, and link building.
Writing tools
Google Docs
– If you want to create and manage your documents online, instead of offline, use a tool such as Google Docs. It allows you to access your files from any computer, and from any location. All you need is to log in to your Google account. Sharing documents enables you to work with a team online.
Apple Dictation
– This built-in option on your Mac can help you optimize your work as it converts spoken words into text. The software also supports punctuation and other characters. There is a similar software if you are using Windows (Windows Speech Recognition) or if you prefer an online tool,
Google Docs Voice Typing
can be a useful alternative.
Bear writer
– This is a writing app enabling you to integrate your work on your iPhone, iPad, and Mac. An interface comes with editing tools as well as the option to convert the text into PDF or Word document. Other features include cross-note links, adding to-dos, hashtags, rich previews, etc.
Paragraphs
– The Paragraphs app comes in a simplified form without any menus or widgets that typically are a part of a text editing app.
BlankPage
– Writers sometimes find it challenging to stay organized, which is when this service can be helpful. It offers a tool to track your writing progress, set up goals, and stay focused on your writing.
CoSchedule Headline Analyzer
– Try boosting your blog performance with better titles. Use a tool such as this one to optimize your blog titles based on suggestions or use them to get even more ideas.
Hemingway App
– Get useful ideas on how to optimize your blog post style. This tool highlights complex sentences, and it also shows alternative solutions.
Copyscape
– Double-check your content before you publish it, or use the tool to look for copies of your pages on the internet.
Organization tools
Toggl
– Toggl is a time logging tool enabling you to track your time spent writing. It also allows adding team members so you can increase productivity and optimize your time.
Evernote
– Use Evernote to organize your work and ideas, share the notes and sync everything in one place.
Todoist
– Manage tasks and projects using this tool to enhance productivity and standards organized. You can access the tasks everywhere because the tool comes with apps and extensions for more than ten platforms.
DropBox
– DropBox is a very popular tool for storing files online, as well as sharing them with other DropBox users, which is very helpful when you collaborate on projects. Another option for managing files is
Google Drive
.
Trello
– This is a platform that allows you to integrate the apps you are already using to manage your team and optimize your workflow. Boards, lists, and cards help you organize your projects and productively collaborate with your team.
Checklist
– A simple interface offers a variety of handy features such as checklists templates, reminders, attachments, cloud sync, etc. Use it to keep track of your daily tasks, to stay organized and productive.
Content tools
Readability Test Tool
– Use this tool to check the readability level of your articles quickly. It evaluates the text based on the most used readability indicators and gives it a score. You can test by URL if the page is already published on your blog, or you can type the text directly into the interface.
Recite
– Use this tool to create graphics with a quote. All you need to do is to enter the quote, select the style, and click on "Create".
Pablo
– Pablo is one of the easiest ways to create graphics in a couple of minutes. You do not even need an account. Simply visit the website, choose templates, images (or upload your own), select the file size and finally, share or download your design.
Canva
– One of the most popular design tools, Canva offers a variety of templates, free and paid image library, and a lot of editing tools enabling you to create stunning designs without any experience as a designer.
Easelly
– This tool can be used for creating engaging infographics through a simple design tool and library of more than 100,000 images and infographics templates.
BeFunky
– BeFunky offers three major sections for photo editing and graphic design, which include a photo editor, collage maker, and designer toolset. Besides the tools, you can find a lot of useful resources with tutorials and creative tips.
Iconfinder
– The collection of SVG icons offers over 2 million of icons you can browse and use in your designs.
The Noun Project
– Here is another collection of curated icons to use for creating visual content for your blog.
Embed Code Generator
– This tool is handy if you are creating original visual content such as infographics. It allows you to create a code that can easily be copied by the blogs or websites that want to share your content. The good thing is that when they copy the code, it automatically links back to your blog.
Social media tools
Buffer
– Buffer is a social management platform, helping you unify your social media activity and successfully track it from one place. Features such as post scheduling, link shortening, social analytics, calendar, etc. are all very helpful for bloggers to promote content on social networks.
Social Image Resizer Tool
– If you look for a simple editor tool for cropping and resizing photos and graphics, this one is going to be very helpful. When managing social media, you will often need the same image available in multiple sizes, for each social network, which is why a tool like this one will prove to be quite handy. It does cropping and resizing for you, so there is no need to do it manually.
IFTTT
– Short for
If this then that
, IFTTT is a free platform that helps you enhance the options of your apps and devices. The platform offers a variety of features that integrate the apps to automate a lot of repetitive tasks, one of which is publishing on social media. The platform functions through triggers which you set up from your account.
MeetEdgar
– This tool allows you to create your own content library and to categorize the content inside it. You then schedule content by category, and the tool publishes content automatically, recycling old updates based on the publishing schedule. It works on Twitter, Facebook, and LinkedIn.
Research tools for bloggers
Pocket
– When you come across an interesting article, a video or any content, but you do not have the time to focus on it at that moment, just use this app to save it. A great thing about this app is that once you save it, the content is available even when you are offline.
Instapaper
– This is an alternative tool that helps you save content for later reading. The tool also allows creating notes, highlighting, and commenting on the articles you save.
BuzzSummo
– This tool can help you get ideas for your blog. It shows the best-performing content related to the search term you enter. It is also great for looking for bloggers and influencers who would be interested in sharing your content.
Quora
– Quora is a question and answers platform which can provide a lot of ideas for your blog topics. Simply look up the phrases relevant to your blog and check if any of these could be used as an idea for a blog post.
Google Trends
– Find out what is popular right now using this tool. Filter your search to a specific category or country, or use the search bar to focus on a particular topic. You can find lots of content ideas, especially about the trending topics.
Email marketing tools
HubSpot Marketing Free
– This is a tool that helps you convert visitors into leads, using contact forms and pop-ups. The tool also comes with detailed reporting about your visitors helping you increase conversions.
MailChimp
– You will need an app to handle your email campaigns and newsletter, and this one is very popular. It helps you create, customize, and monitor email marketing campaigns with lots of email template designs, and automation features. Alternatives to this tool include:
Convert Kit
– This tool helps you create and manage your mailing list, with lots of handy features such as customizable forms, automation rules, sequences and plenty of reporting tools. The tool is particularly designed for bloggers, and it includes features that help them grow their business through the mailing list. The goal with these tools is to help you with the blogging tasks, to optimize your work and save you time along the way. Tasks such as looking for content ideas, creating content, both visual and written, and sharing on social media will become part of your blogging routine. The more time you invest in blogging, the easier will it become for you to determine which ones of these tools are really effective and helpful, while others might not be worth the time. The final recommendation is to choose and focus your time on only selected tools. A lot of tools are available for bloggers, but try to focus on the ones that work best for your own blog.