12. Teaching Online
As you can see up to this point, there are numerous tactics to make money online, and teaching is one of those. Moreover, it is a strategy you can start as an additional job, while still keeping your full-time job. And the best of all, you do not need to have a teacher's degree to begin teaching online.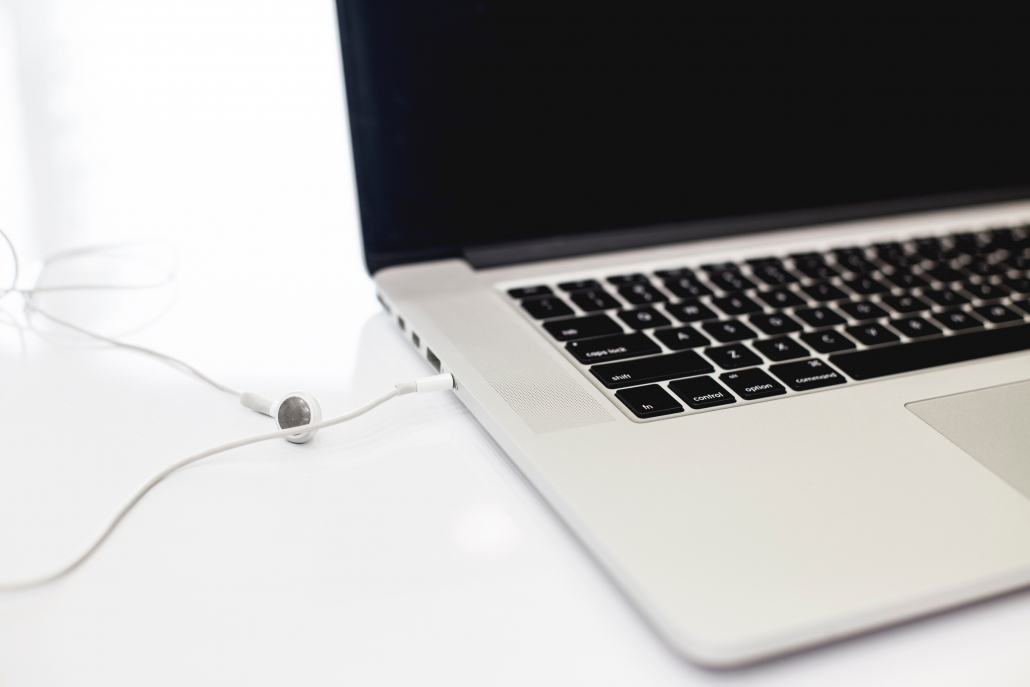 https://unsplash.com/photos/gmrvh0XQmk4
The primary distinction we will make at the beginning of this chapter is based on these two aspects.
Online classes – Teaching students individually (usually one-on-one, sometimes teaching a group)
Online courses – Teaching students as a part of an online course
Since these two require a different setup, we will analyze them separately. As for you, you can choose one of these strategies, or even both, depending on your preferences, how much time you have to invest in teaching and depending on your plans for the future.
Even though teaching online does not require you to have an official teacher's degree, there are some topics you will need to be pretty knowledgeable about, to be able to teach them. While some industries, such as conversation classes in your native language does not require any special skills apart from speaking fluently, you will not be able to teach someone to use Photoshop unless you know how to that. Therefore, your first step will be choosing what to teach.
Choosing your niche
In the long run, you might end up teaching a lot of various topics, but for starters, try to choose your niche. Find a subject you know a lot about and a topic that you can educate about. Whereas traditional education has its limitations, teaching online enables you to teach any skill, regardless if those skills are taught as a part official school or college curriculums
.
This type of education is often called "informal education" implying that it happens outside the official curriculums. Another characteristic is that informal education is highly practical, relies on exploration and practical usage rather than learning theory. Students try to learn specific skills or concepts they are personally interested in or would need in their professional development.
Some of the niche ideas and concepts you can teach include:
Business
Marketing
Web development
Health improvement
Photography
Design
Music
Languages
Personal development
Each of these topics can further be divided into minor sections enabling you to determine a more specific and narrow niche you want to focus on.
The main benefit of choosing a niche is the fact that if you specialize in a particular topic, you get experience in teaching it, and you also get a reputation. What may be seen as a negative aspect is the narrow target audience which limits your reach and your potential income. Still, it is better to be recognizable as a teacher who teaches one topic exceptionally well, than to try to teach everything and achieve mediocre success.
Starting with online classes
The most significant advantage is that you will not need much to start with online classes. Here are some of the basics:
Equipment
The equipment usually includes your computer, a pair of headphones, and a stable internet connection. If your computer does not have a webcam, you will need an external camera as well. Most of these things you usually already have.
Software
The next step is choosing a web conferencing platform for hosting classes. One of the most popular is Skype.
Skype
It enables one-to-one lessons quite easily for free. On the plus side, a lot of online users already have a Skype account, so there is no need for that extra step of creating an account. Skype supports video conferencing, and with a paid account, you get access to group calls and screen sharing features.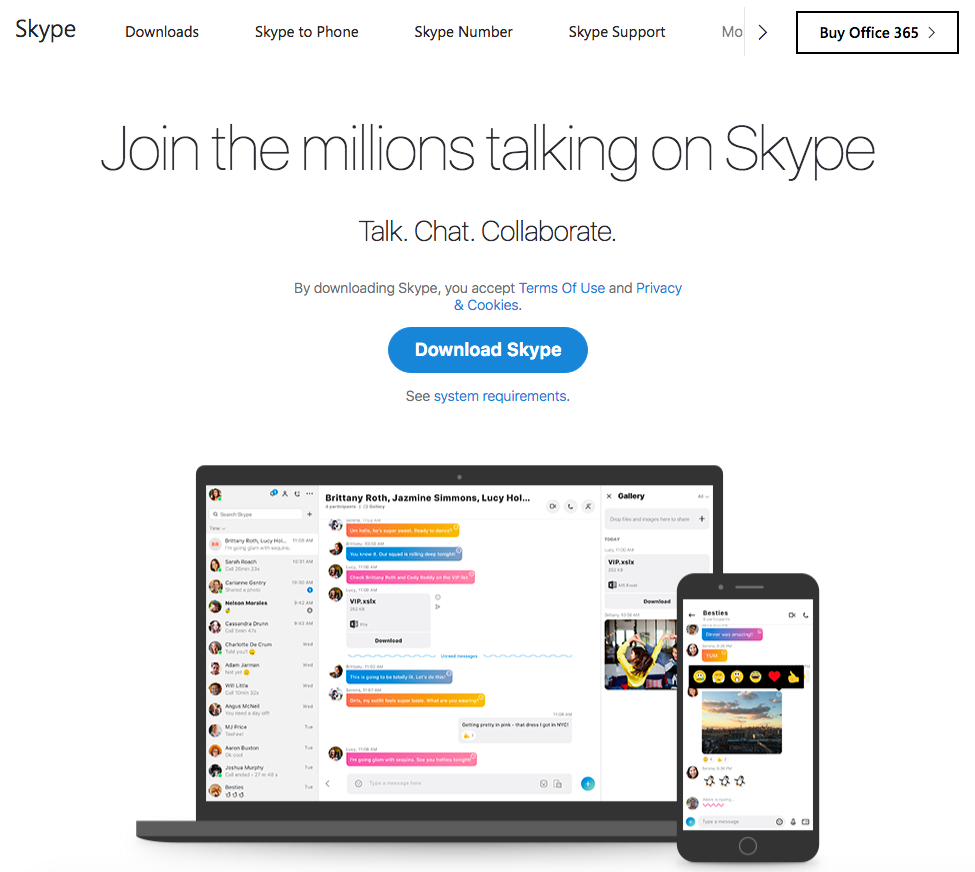 Google Hangouts
Google Handgouts is quite a straightforward tool for online communication, and the only requirement is having a Google+ account. It supports messaging, voice and video calls. It enables screen sharing, recording the hangout and some other features that can be enabled through additional apps. This software is free, with no premium plan.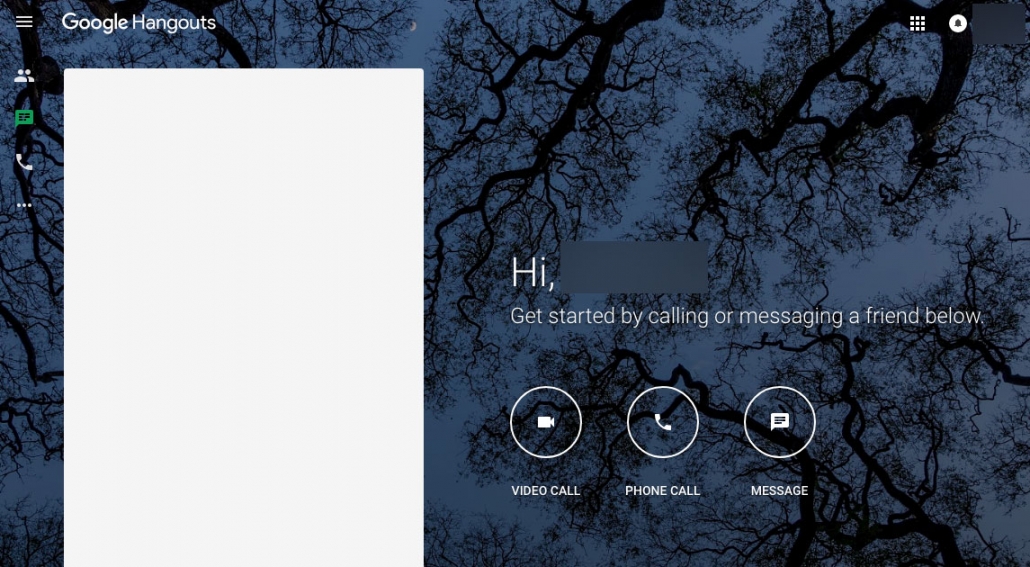 Zoom
The main advantage of Zoom software is a possibility to host HD video lessons. Unlimited one-to-one meetings and group lesson up to 40 minutes long are free, and there are three payment plans to choose from, depending on the features you want and need. The software comes with lots of exciting features such as screen sharing, active speaker view, whiteboarding, virtual background, personal rooms, etc. all which are available with a free account as well. Paid accounts are usually for businesses and support admin feature controls, custom meeting ID, vanity URL, etc. There is a mobile app too.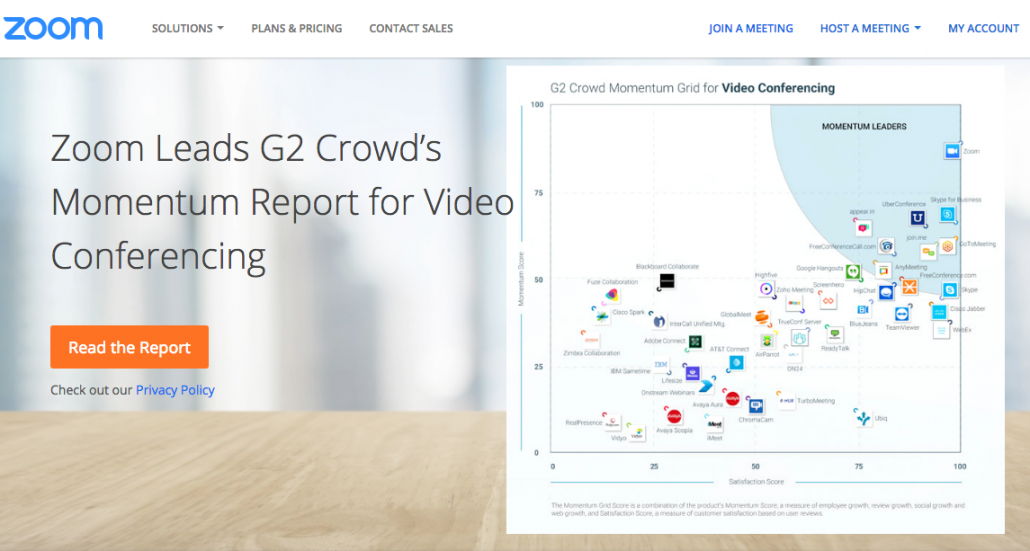 WizIQ
Unlike other tools, which are more of conference call oriented, WizIQ is a virtual classroom tool which supports features such as course builder, online whiteboard, testing, and assessments. The virtual classroom is designed to replicate the classroom experience, and it integrates into platforms such as WordPress, Moodle, Joomla, Drupal, Blackboard, etc. Analytics tools also support measuring and tracking performance. There are three payment plans which are billed annually, and there is a 14-day free trial.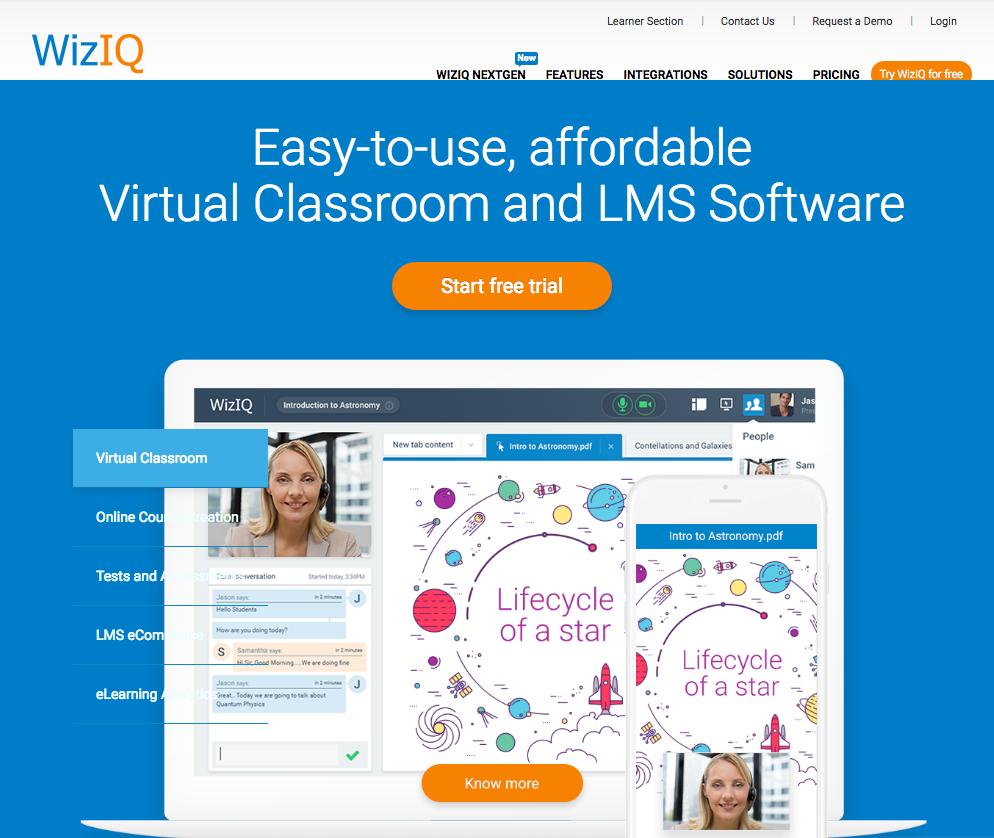 Your portfolio
You will need to advertise your services to online users, and here are a couple of ways to do so:
Have your own website/blog
Use social networks
Join online communities and forums (such as Quora)
Sign up for freelancing platforms to look for opportunities
Pros and cons of online classes
When choosing between the two ways to teach online, starting with online classes is definitely easier and quicker way to go. Here is why:
No full-time commitment
You can do this job as a part-time gig, and you never really have to commit to it full time. When you find students to teach, you can agree upon the number of classes per week. You only accept the number of students you are comfortable to teach. For example, if you want to have one class every day (five days a week) you will need enough students to fill in those slots. And you will not look further.
Flexible hours
With online classes, your hours will be very flexible. Even though the great thing about this is that you can arrange your work day and choose when you want to work, you will still be working with students who also have schedules of their own. Essentially, you will need to adapt to their schedule if you want to teach them. This can sometimes be difficult to organize, especially when you have students from the different part of the world who are in different time zones.
No mandatory curriculum
Teaching online classes offers more flexibility in terms of having a curriculum. Although it is recommended to have a study plan and some general ideas about how you want to structure your classes, in essence, you will not need to create entire course content.
Using other available resources
In fact, you will probably use some available resources in your classes. Rather than creating teaching resources, you could use a textbook or other resources available to you. A great benefit of this approach is that you already have materials organized and structured, and with minor adaptations, you can use them with your students. Also, this gives you more freedom in finding new materials and adapting your classes to each student.
This way of teaching also comes with some disadvantages such as:
A limited number of hours
This does not necessarily have to mean that the income is lower than when teaching courses. What it means is that the number of hours you work limits your income. Just multiply the hours you can spend teaching with your hourly price, and you will get the maximum income you can make. With online courses, you do not have such a limitation.
More time for preparation
Unlike courses, where everyone follows the same program, online classes are usually more demanding regarding the time you need to plan and organize each class. It does get easier in time, and you will get the hang of it, but in the beginning, you will need to invest more time into preparation. Try optimizing the preparation time by teaching students who are at the same level. In this case, you could use the same lesson multiple times.
Customization of the program per student
When working with students individually, there is a need to adapt each lesson to that particular student. Students who choose individual classes are usually unable to follow the group programs, due to their limited time, or difficulties they might face when learning. Therefore, if you want to have success with students and help them make progress, you will need to adapt your lessons. This might require more time and effort when preparing for the class than it does when creating a single course instead.
Starting with online courses
Choosing to go for online courses is a better option if you are going to turn teaching in your full-time career. This kind of teaching method enables you to reach more people and get more students. With online classes, teachers usually have a couple of students, whereas as those teaching online courses can have thousands of students.
It is also important to note that teaching with online courses demands more management and organization, which you will see through these essential things you will need to start with online courses.
Equipment
Like with teaching classes, you will need a computer, a microphone, a pair of headphones and a stable internet connection. You will probably need equipment for recording lessons which can either be in audio or video format. You could go for written-only lessons, but having visual/audio content is always a bit more engaging, more personal and ultimately more professional.
Software
Once you have the equipment, you will need to choose a software you will use for hosting courses. There are a variety of options, a possibility to choose hosted solutions, with less management, or even create a completely custom platform. It is best to do the research and select the solution that is perfect for you in terms of convenience, costs, and possibilities for upgrades and growth.
Hosted solutions
A hosted solution means that you will be creating courses on a third-party platform. This option is easier and quicker, but it comes with recurring costs. Each platform usually takes a certain percentage of each sale. Still, another great benefit is the fact that these platforms already have students and you will get instant visibility for your courses even if you have just started teaching.
This is an online teaching community with millions of students worldwide. The platform supports features such as customizable sales pages, creating coupons, promotions and even your affiliate program. You can accept international payments. There are three payment plans for using this platform for teaching, billed monthly or annually.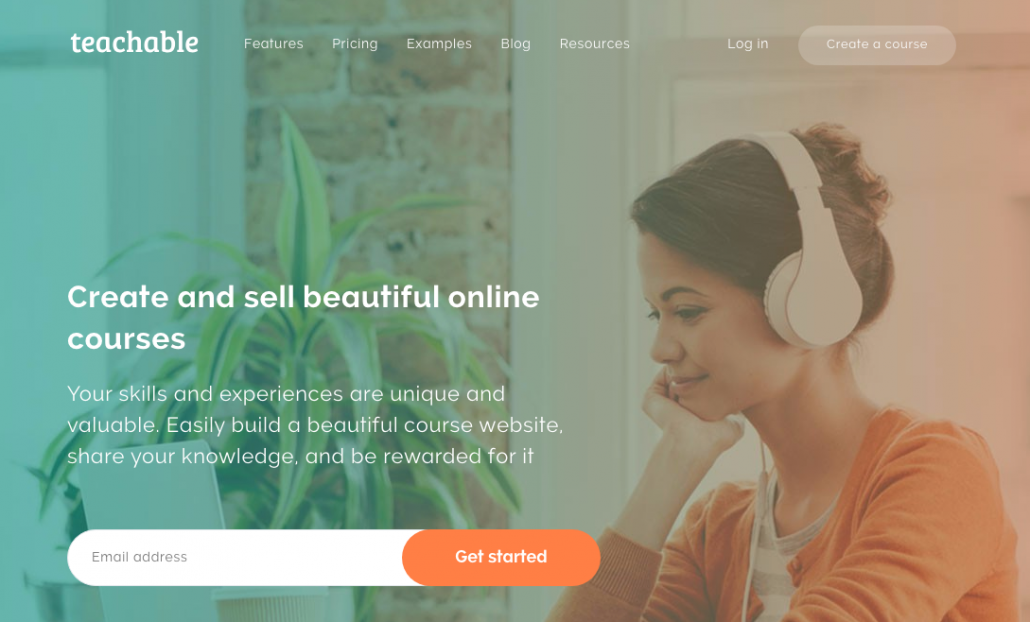 It is one of the most popular hosted platforms. It is completely free to use and host courses on the platform. Udemy takes the percent of the payment once the sale is completed. Depending on the traffic source, the revenue is divided between the teacher, Udemy, and affiliates (if they are the ones that drove the sale). Udemy reports having over 12 million students.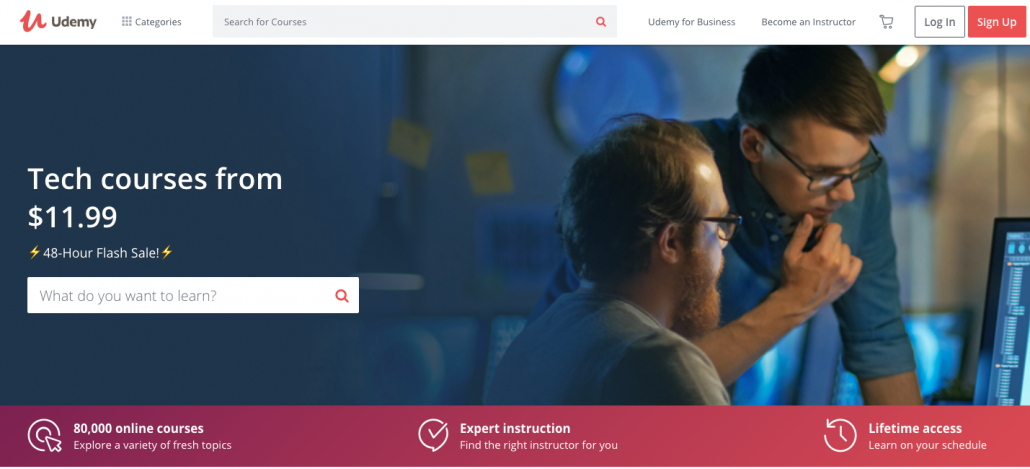 The platform supports creating courses with drag and drop features, embedding multimedia content, customization features, as well as marketing and analytic tools to monitor your performance. Thinkific offers a free plan with 10% transaction fee and access to core features. Premium plans come with lower (or no) transaction fee and more advanced options to run your online teaching business.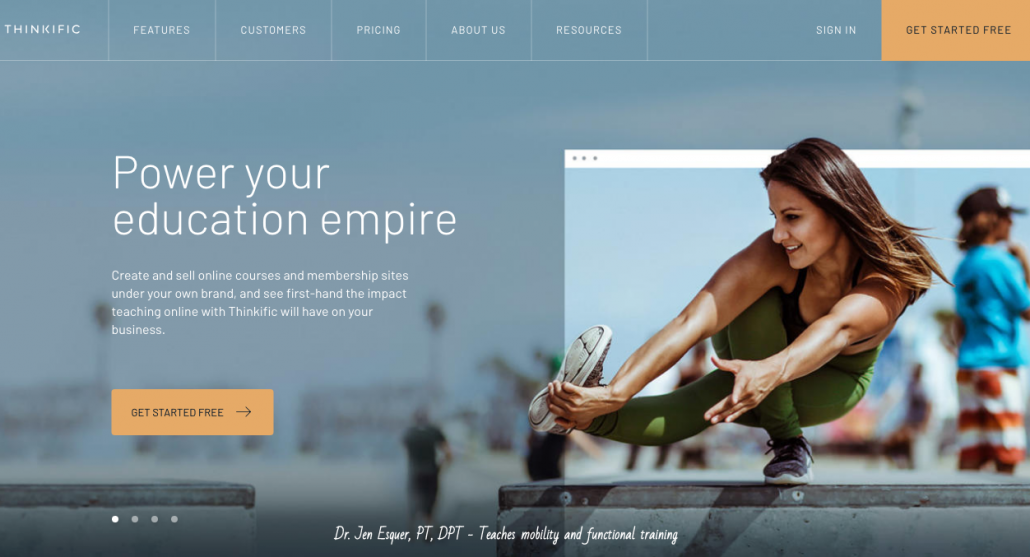 The platform hosts online courses enabling you access to their creation tools. Once your content is uploaded, you get access to your channel where you start interacting with the students. You are paid based on the number of students who attend your classes.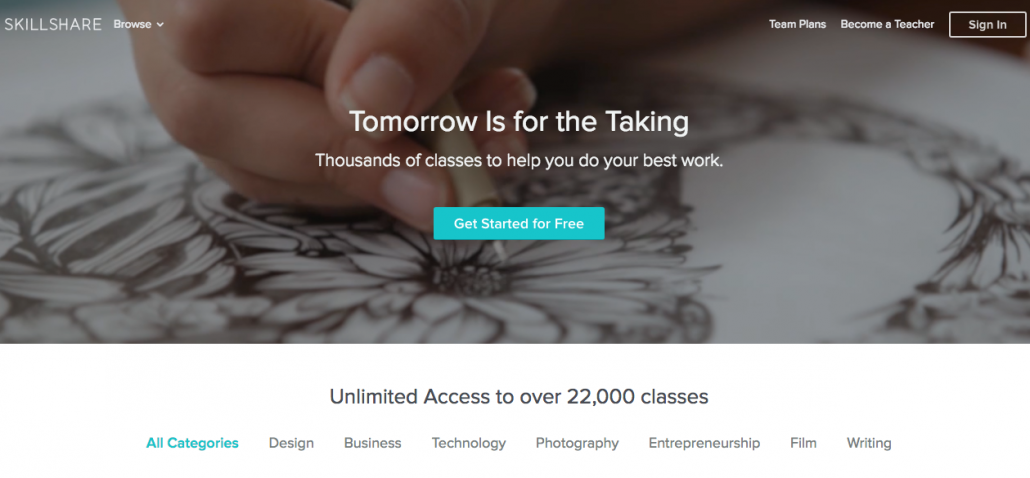 Self-hosted solutions
Even though hosted teaching platforms come with a lot of perks and might be a good choice for beginners or those who plan on teaching part-time, the option of a self-hosted platform to host your courses could be a better alternative. It provides more flexibility, independence, and customization, but it also comes with more time needed for management and maintenance. Some of the popular self-hosted platforms include:
This one is perhaps the most popular platform for hosting online courses. The platform itself is a free online learning management system, with customizable features and regular upgrades. It is customizable, it offers lots of different activities, and it is intuitive, so people find it easy to use this kind of a system. Also, you will find lots of add-ons and features for this platform, both paid and free, to add and enhance its features.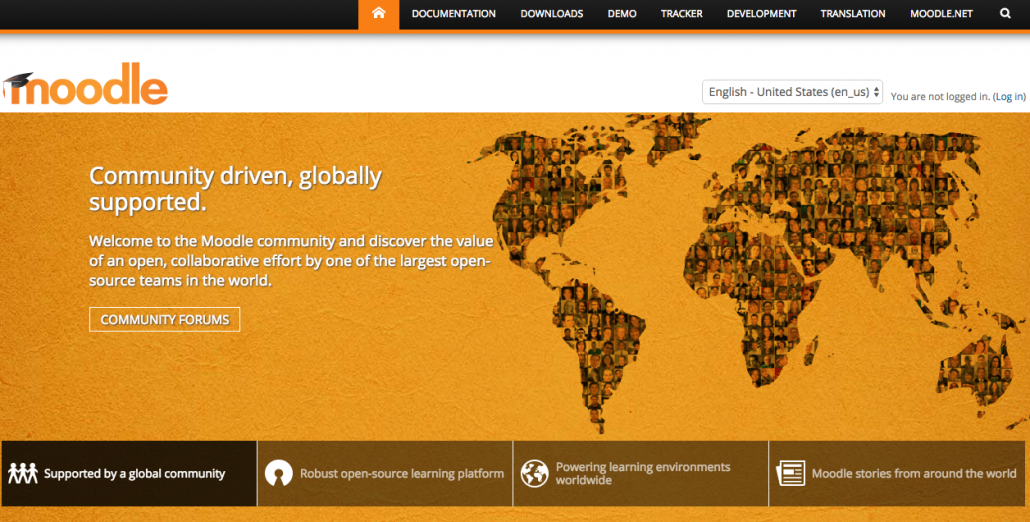 JoomlaLMS is a multi-language interface for creating online courses. It provides course builder, supports most important file formats, customization options, managing access levels, etc. Besides creating quizzes and questions, the platform offers communication tools, such as announcement, email notifications, forum, course chat, calendar, etc. Besides learning management, the platform also integrates with payment systems, automatically creates invoices, create coupon codes, as well as a subscription option. It is a paid platform with the 30-day free trial.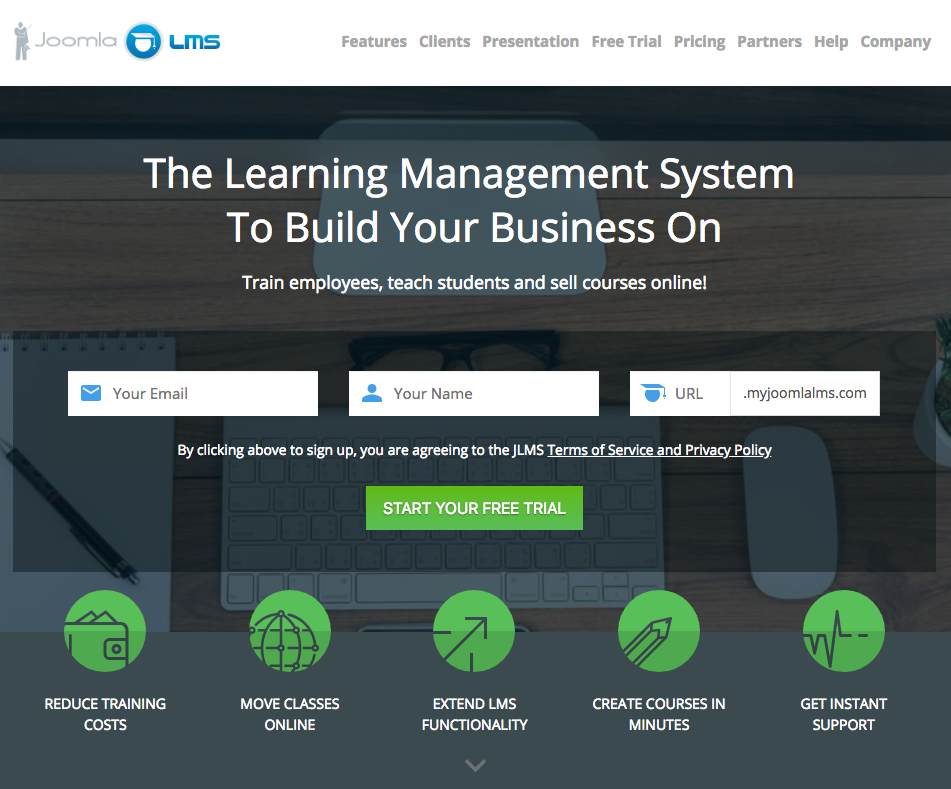 This is a WordPress premium plugin which enables you to create online courses with intelligent course builder, advanced quiz types, forums, course points, certificates, and badges. It supports subscriptions, one-time purchases, memberships as well as course bundles. It is mobile friendly and includes plenty of management features and reporting. There are three payment plans, depending on the number of sites you want to use it for and depending on the features you get. You can also try out demo version to see how the platform looks like.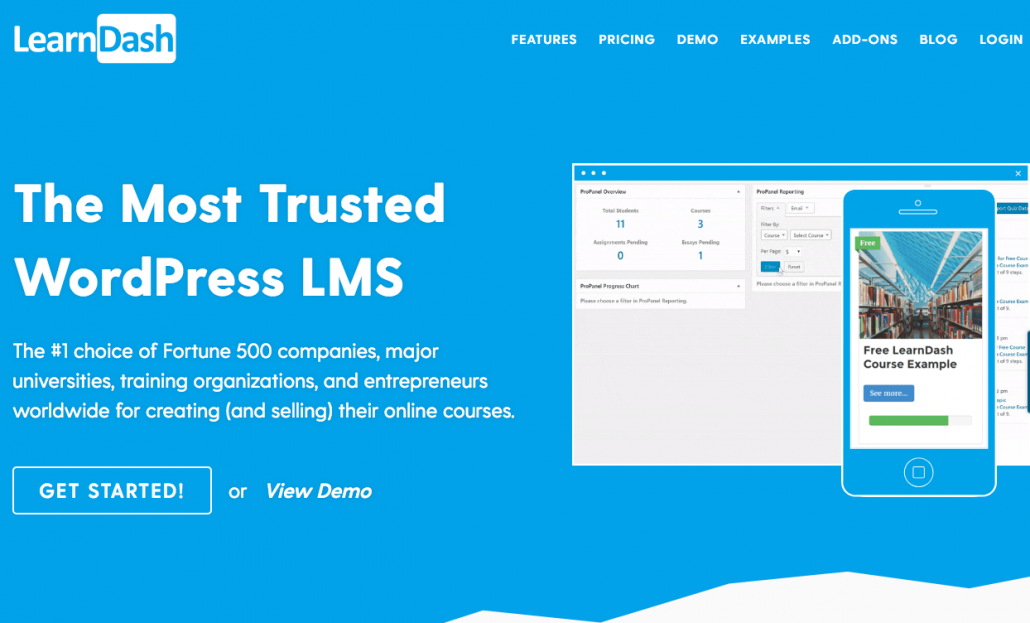 Here is another WordPress plugin to create courses, lessons, and quizzes. Even though the number of features is fewer than with other platforms, the company behind it enjoys excellent influence in the WordPress community. The plugin was introduced by the company behind WooCommerce, one of the most popular e-commerce plugins for WordPress. There are three payment plans depending on the number of sites you will be using the plugin for.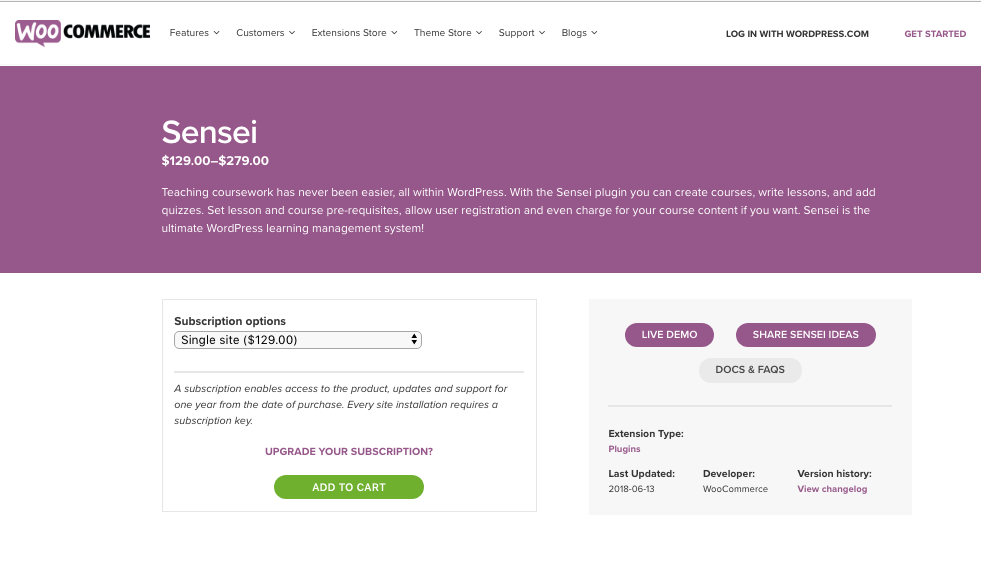 Advantages and disadvantages of teaching online courses
When considering teaching, you should have in mind the advantages and disadvantages that this career comes with.
Working with lots of students
Unlike teaching individual students, hosting course enables you to work with hundreds and thousands of students worldwide. If you want to grow your career in this industry and grow your business, this is undoubtedly an advantage to have in mind. You can still do one-on-one classes when you want. However, courses can help you turn this into more of a passive income because the students can join whenever they want and study more independently.
Easier student monitoring and management
When starting an online course, you will be using a platform to present all the learning materials, exercises, assignments, etc. Regardless if you choose a hosted or self-hosted platform, most of them will come with monitoring and tracking features so you can keep up with student's progress.
No limited income
When you create a course, you provide learning materials for your students. You do not have to be online 24/7 but your course will, which means you can work with much more students that with one-on-one classes. This is why your income is not limited by a few students you can work with at the same time.
Following a specific curriculum
Again, courses are more productive sort of teaching, as you invest time into creating a curriculum, which you later follow with all the other students. Even though you might be updating the course content occasionally, you will probably not redesign everything and make drastic changes to the curriculum.
More flexibility
Besides flexible income and number of students, there is another level of flexibility you should have in mind. Your work day will be much flexible. Unless you schedule specific group activities or maybe live classes, you can work at any time during the day. This is such a fantastic advantage, as you will have more freedom to organize your day and work when it is convenient.
Outsourcing
Outsourcing enables you to hire people and distribute work on your course. The main goal is to get more things done in less time. Also, you might be able to find people who are more experienced and have more knowledge to help you with improving your course.
Still, the approach comes with a few drawbacks. Here are some of the most obvious ones:
More time to prepare
You will not be able to start making money immediately with this strategy. You will need time to create the course (or courses) and this can take from a couple of weeks to a couple of months. Have in mind that the course needs to be well-designed, presented and proofread to make the best first impression and get good reviews. The amount of time needed to create one course depends on the topic you are working on. Whether you are working alone or you have assistance is also another factor that will determine the period of preparation needed.
Responsibility to create original curriculum and content
You will need to focus on this as one of the most important tasks in teaching. Your curriculum must be your idea, featuring original content or content that is not protected by copyright.
Initial investment
As you have seen, starting to teach online courses, requires some preparation. Here are some things you will need to invest in:
Course creation – Starting from investing your time, to outsourcing content creation, this is the initial investment you will face.
Software – The next cost is setting up the platform for hosting courses. Teaching platforms might require payment, and you also might need help from a developer or a designer, or any other specialized professional that will help you make your course available.
Course promotion – Finally, when everything is up and running you will need to promote your course. If you are promoting through your blog or social network organic reach, this will only require your time, but you might also want to explore the possibilities of paid advertising.
More time for management
When your course is live, and you have students enrolled, you will need to spend some time dealing with management. This step does not exist with classes, because there is nothing much to manage, except your schedule. With online courses, you will have a platform to manage. This includes tracking the progress of active students, answering their questions, reviewing their assignments, you will also need to moderate forums if those exist. If you have a self-hosted platform, you will need to take care of regular updates, security, etc.
The bottom line is that teaching online has a lot of potential to help you make money, either way you choose to teach. It is worth knowing that:
"E-Learning Market size was estimated at over USD 150 billion in 2016 and is predicted to grow at over 5% CAGR from 2017 to 2024." (Source)
Obviously, there is interest, and online education provides a lot of benefits for students. The main thing you need to remember is that quality is essential, and the more quality education you can provide, the better you will be at making this a profitable career.