9. Integrating Social Media
Social networks are useful platforms to promote your blog. There are numerous ways to do so, starting from direct promotion which includes posting status updates and using sponsored ads, to indirect ways, such as building your influence.
With search engines, online users take action. They conduct a search query and then discover your content. Social networks are discoverable platforms. Social media users discover new content each day without specifically searching for it. They see their friend's post, they see content shared in groups, sponsored posts, etc. This allows them to connect with your social profiles.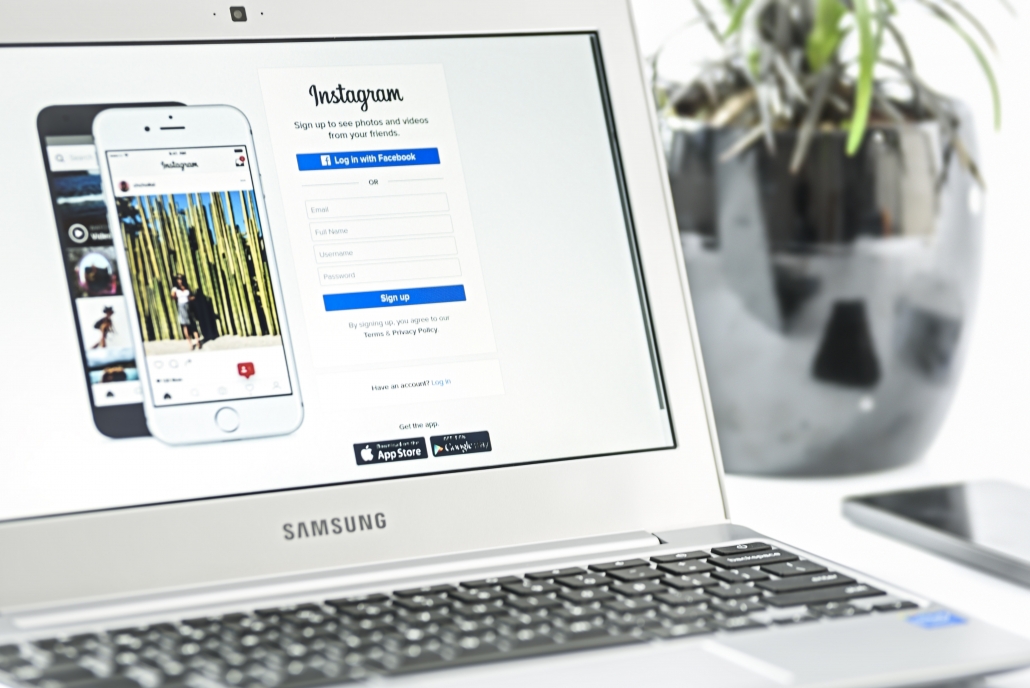 https://www.pexels.com/photo/white-samsung-laptop-computer-showing-smartphones-163141/
Once they do so, it is your turn. You have the chance to connect with those followers using multiple social media strategies.
Sharing on social networks
Start by sharing your posts on social networks. Regardless the limitations of organic reach, social networks offer a platform to share your content and get visits from those who see the social media update. You can immediately start the interaction with the users, see the benefits your content brings and get feedback.
Think about these two sharing strategies:
Automated sharing
Use tools and blog plugins to share on social networks automatically. Some tools might automatically pull the title of the blog post as a status update, but some social media management platforms allow creating custom status update alongside each link to the blog article.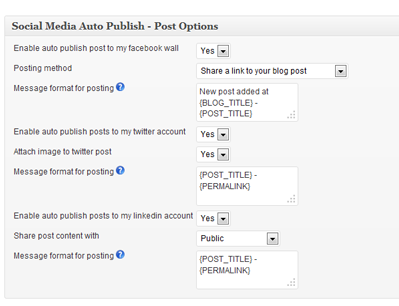 https://wordpress.org/plugins/social-media-auto-publish/
User sharing
Enable online visitors to share your content quickly and easily. You will need a plugin to install social sharing buttons which enable sharing.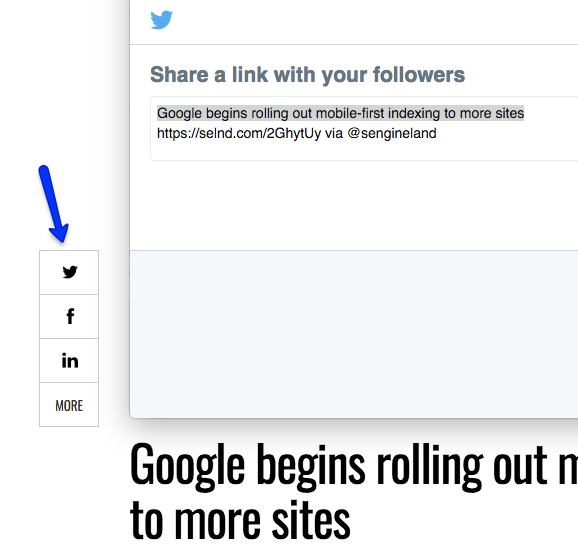 https://searchengineland.com/google-begins-rolling-out-mobile-first-index-to-more-sites-295095
Building influence through social networks
Another way to successfully use social media for your benefit is building influence. Influence has so much power on the internet nowadays and enables many opportunities to use this influence to improve your blog.
Start with a personalized approach. Make sure you always directly address your audience. You need to understand them, their habits, the way they communicate and why they find you relevant. This way you get to connect with them allowing you to use content that is tailored to them, that is personalized and creates trust. Be relatable and enable social media users to identify with you.
You will also need to gain credibility. This is done through consistent posting and professional approach to social networks. The content you share on social networks should be original, of high quality and worthy of attention.
Then think about engagement. As an influencer, you have the power to encourage people to communicate with you, to share their comments, questions, feedback, etc. Liking status updates is a passive way of engagement. Although lots of likes might mean that your blog post is great, you also need to think about active engagement, which is most commonly seen in the comments section.
Be approachable. You need to show that you really care about your followers. Once you see them starting communication in the comments, jump in. Try to deepen your relationship with online communication.
Promotion through social media
As you explore social networks and features each of them offers, you will find different ways to use them to promote your blog. Here are some commonly used tactics for social media promotion:
Organic reach
The first type of promotion includes organic reach. You share your blog content, expecting for it to reach social media users naturally. This kind of strategy used to bring some results, but today, the organic reach is limited by social network algorithms. This means that even if you share content with your social media followers, it will not reach all of them. Even so, you should be posting on social networks, but do not make unrealistic expectations and hope for outstanding results. Instead, combine organic reach with other promotion strategies.
Paid reach
As opposed to organic reach, there is paid reach. In this case, you pay a particular social network to show your post to a certain group of people. Rather than expecting the post to reach users on its own, you can boost the performance of this post through social media ads. Multiple targeting options that these ads include present a great way to increase the reach of your content and to target social media users through specific criteria, such as location, interests, age, etc.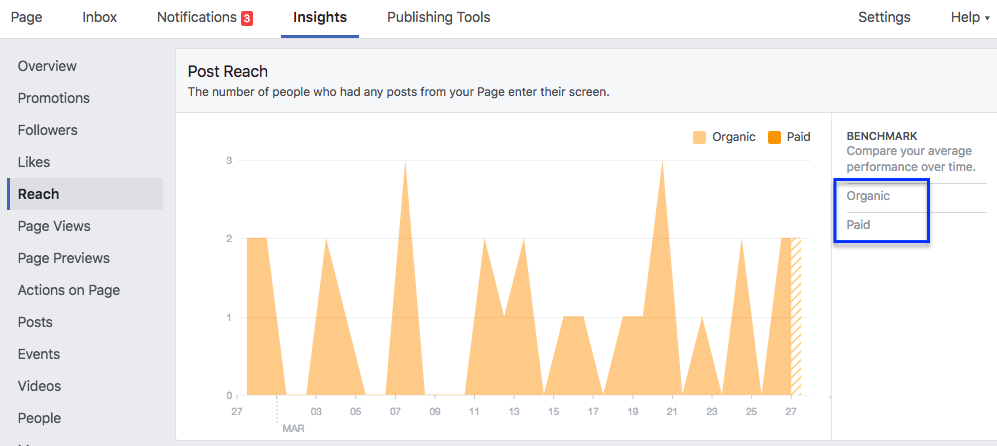 Social media promotions
Lots of brands organize social media promotions, such as competitions, giveaways, etc. This can be used in promoting your blog as well. You will need to plan this kind of campaign and determine what exactly you want to achieve with it. Define the possibilities this kind of promotion brings and use it to further promote your blog and build influence.
Collaboration with the influencers/brands
Another way you can get your content promoted on social networks is by collaborating with the influencers or brands. Just think about ideas that can make this collaboration work out well. For example, if you have a fashion blog, you could work with a clothing brand, and promote their new line in your blog post. They would then share your blog post, promoting it to their social followers, thus increasing the reach of your blog.
Another idea is to interview a famous blogger and publish an interview post on your blog. The blogger will certainly promote this blog post, again, increasing your visibility and helping you reach new social media users.
Try to think of social networks as a way to reach the users, but your ultimate goal should be to get those users to your blog. The performance obtained through social media can be limited due to poor organic reach or any practices social network impose or might start to.
Always have in mind that you do not have direct contact with these users. You usually cannot contact followers directly.
As much as social networks can help with reaching online audience, these are the platforms run independently. This means that they dictate the terms and they set the rules. Moreover, things can change. Facebook is a perfect example where they used to highlight importance of gaining Facebook page followers, only to cut down on organic reach soon after, in order to encourage more paid campaigns.
This is why you need to attract social media users to your blog, where you can encourage them to subscribe. Collecting email addresses allows you to organize email marketing campaign later on, as a direct way to communicate with those interested in your blog.