5. Blog Design
The next step in the process of creating your blog is designing. And no, you do not have to be a professional designer to do this. You might need assistance from a designer along the way, but your primary task here is to imagine your blog and its pages. You need to imagine (and maybe sketch) where everything goes, how you want pages to look like, etc.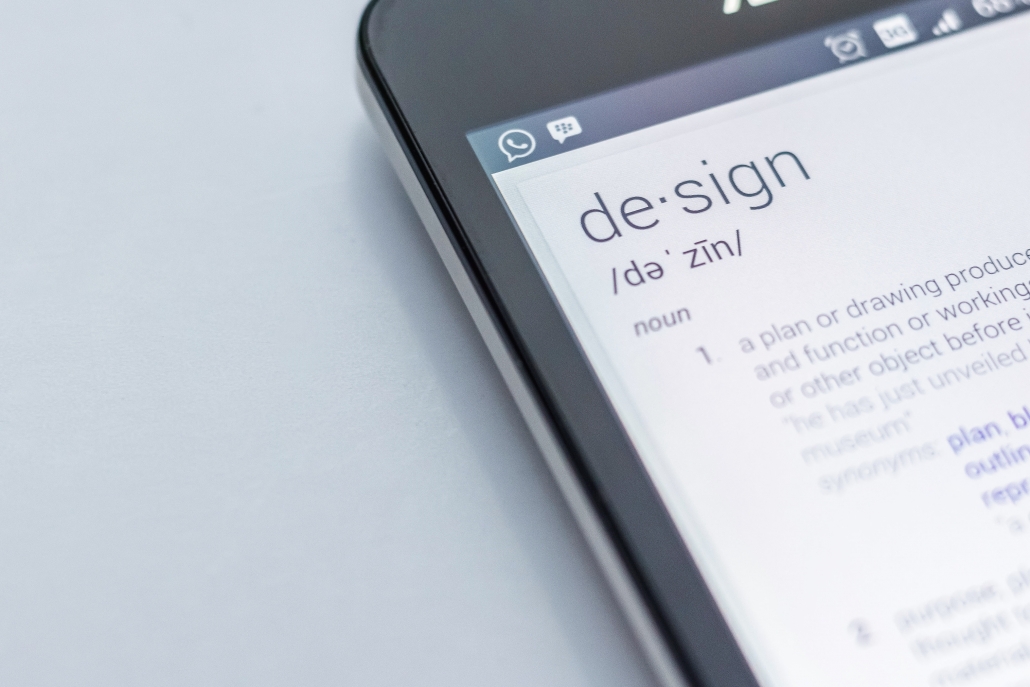 https://unsplash.com/photos/T6fDN60bMWY
Choosing a template
The choice of a template depends a lot on the type of platform you choose. Hosted platforms are very limited in this regard, so you can only use one template (for example on Medium), or you might have the option to customize an existing theme, such as the case with Tumblr. You can even alter HTML of your Tumblr theme.
Self-hosted platforms come with an extensive choice of templates you can install and then additionally customize. The first difference is that templates are either free or paid. When choosing a free template, make sure it provides the latest updates so that you can keep your blog safe.
Paid templates include one-time payment (which gives you full license to use the template and eligibility for all the future updates) or recurring payment (usually with one-year access). The first option is more expensive, but it represents a one-time cost. It is an ideal solution if you have found the template you are absolutely satisfied with and plan on using it over a longer time period. If you are in the "testing" phase and you are not completely certain whether the template will be a long-term choice, you can go for a cheaper recurring payment. Some companies offer multiple themes with this recurring plan, which is another reason to go for this solution if you are still exploring templates.
Apart from the price, the second most important thing to consider when choosing a template is the layout. It is the way template looks like. When you browse through templates, you will notice a demo of the template, which shows you the mock-up pages. Typically, these mock-ups refer to the homepage content. Individual article pages usually feature a simpler layout than the homepage.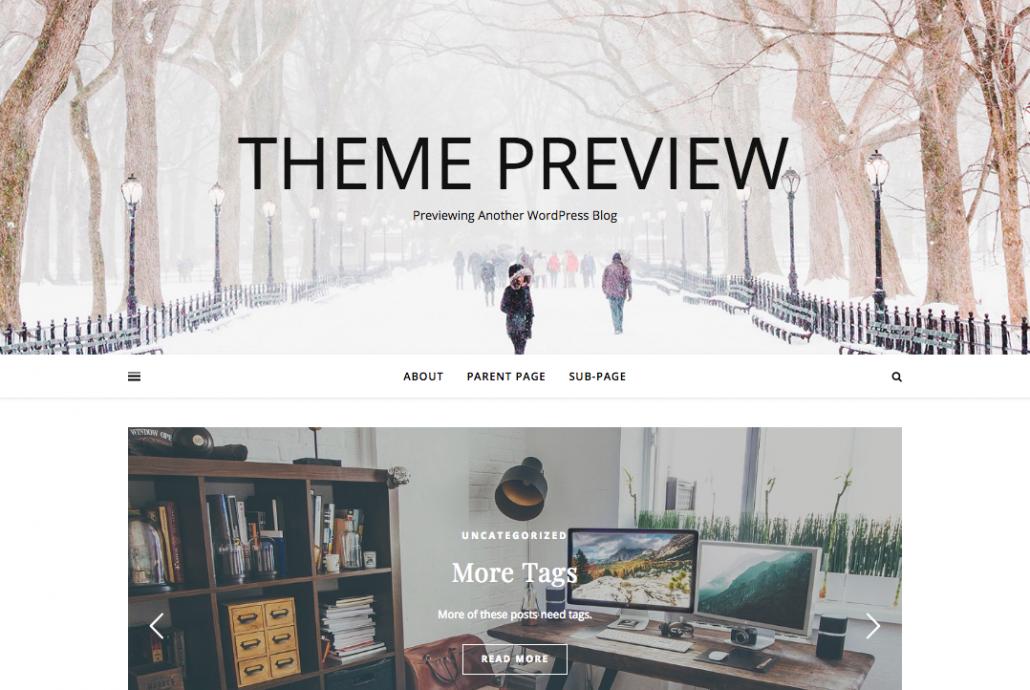 https://wordpress.org/themes/ashe/
Here are a couple of commonly used template types:
One-column
One-column blog layout is a type of blog where there are no sidebars. There is only one column, and the content is prominently featured on the blog. This type of blog is commonly used for personal blogs where there is no need to provide additional information in the sidebar. Also, it is more suitable for blogs that do not have much content to display, as there is no easy way for the readers to browse through the content gallery.
Two-column
This type of layout is much more frequent as the sidebar provides the space for lots of useful information to be displayed. Typically, blog content occupies more than half the page, usually three quarters or even more. This kind of layout features content as the most prominent part. The sidebar is a narrow section of the page which usually features information such as:
Blogger bio and image
Subscription button
Search button
Archive
Ads and banners
Three-column
With additional sidebar, this type of layout provides even more space for information other than blog content. Content is still the main part of the page and occupies half or even two thirds of the page width. An additional sidebar is especially helpful for displaying banners, AdSense ads, special offers, downloadable materials, etc.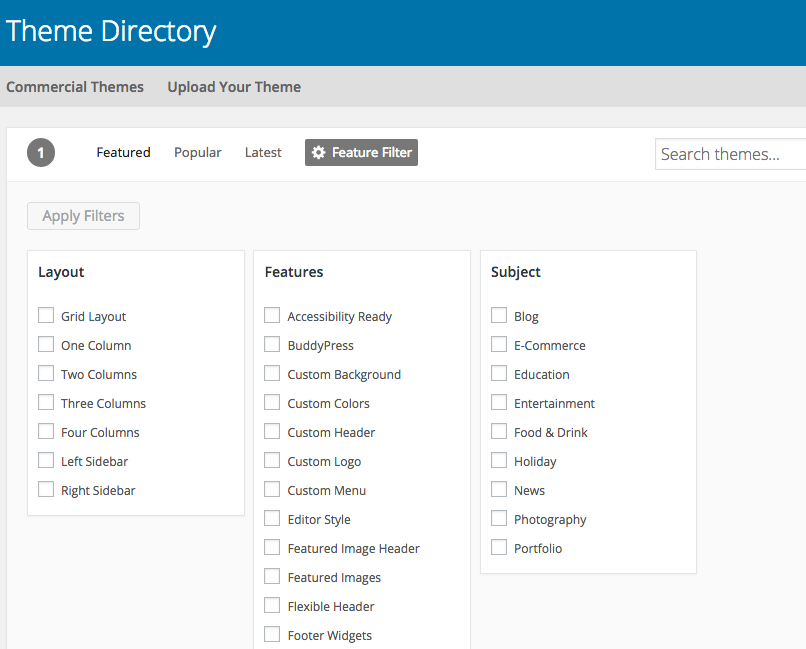 https://wordpress.org/themes/
Grid
The grid layout is a very flexible form of template layout which allows separating and rearranging the order of different elements to create a custom visual presentation. Elements such as rows and columns can be aligned using grid elements. Therefore, this layout is a way to go if you need lots of customization options and to present blog content in a different way than having a column layout.
Portfolio
When you create a portfolio type of layout, your goal is to present a variety of your best works that highlight your skills. Those are usually images and multimedia files, but written content can also be a part of a portfolio. It is a sort of your online resume, which is useful when you want to show off your work and find new possible projects or job opportunities.
Magazine
If you have lots of content, especially content which is distributed in multiple categories, you can choose a magazine type of layout for the homepage. With it, you use lots of boxes and fields that make the blog page looks like a homepage of a magazine. This layout enables you to feature a lot of content on the homepage, as you will probably show images and short snippets (or even titles only).
Blog pages
Once you have chosen the template, and you have the mock-up of what your blog is going to look like, it is time to take the next step. Depending on the platform, you will have some options to customize the template, choose different colors, upload images, add unique content, etc.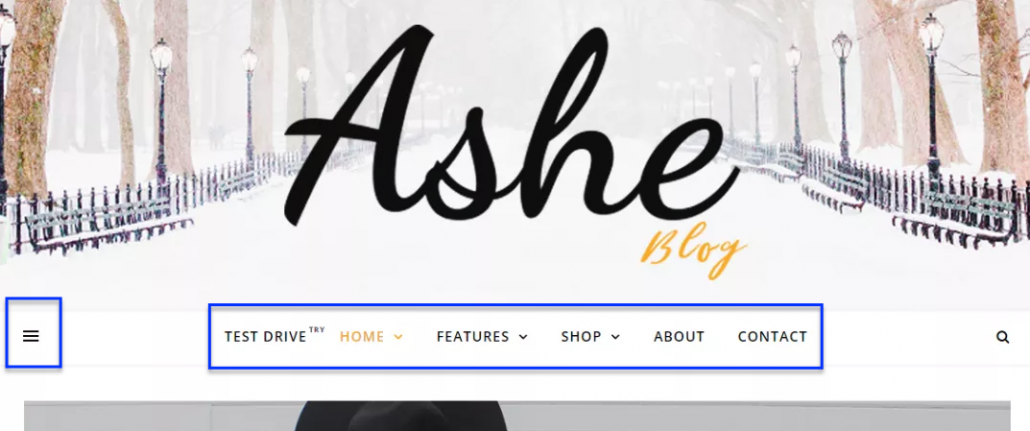 https://wordpress.org/themes/ashe/
When first creating your blog, think about the design of the following blog pages:
Homepage
It is an introductory page and also the main page. All of the other pages are actually subpages of the homepage. When someone looks up your blog name, the homepage will usually come up before all other pages. This page often has the highest page authority.
Interestingly, a lot of your traffic might skip the homepage. Social traffic and organic traffic from the search engines is likely to arrive at one of the article pages. For example, when someone searches for a term in the search engine, the relevant article from your blog has far more chances of being shown in the result pages than your blog homepage.
Having this in mind, it is important to provide a link to the homepage on all your blog pages. This provides an opportunity for visitors to discover more about you, as the homepage is usually more informative and provides details about your blog.
What to feature on the homepage
When thinking about blog homepage content, think about your visitors. There are different groups of visitors based on when and how often they get to your homepage:
First-time visitors – People who discover your homepage for the first time.
Second click first-time visitors – People who visit your homepage for the first time but they arrive from one of your internal pages. This means they liked the content and wanted to learn more.
Returning visitors – People who have already visited your homepage.
With this in mind, you will design a homepage that has:
Blog name (and logo)
Menu bar (or drop-down menu) with essential information
Eye-catching heading(s)
Visual elements
Featured content with links to article pages
Most popular and recent content
Links to social media
CTA (such as a sign-up button)
About us page
About us (or About me) page tells your own story. It allows visitors to connect with you as a blog author by learning something more about you. It usually contains information about the blog author(s), including their experience, interests, etc.
When creating content on this page, make sure you write a personalized and creative narrative that will increase your credibility as a blogger and convince the visitors to keep exploring your blog, to start following you on social networks or signup for your newsletter. Hence the need to provide the relevant links for this to happen. It is also recommended to add your photo in this section.
Additionally, you could add testimonials to this page as well.
Start here page
This page can be quite similar to the about us page. In fact, some bloggers choose to replace about us page with this one. The idea is to provide information for someone who has just discovered your blog. If the blog is personal, start here page is pretty much equivalent to the about me page. It will provide more information about the person behind the blog.
However, with different topics, start here page could be a very useful resource, especially for the first-time visitors. It is the resource on how to explore your blog, which information one can expect to get, and how they can enhance their experience (by signing up, becoming a member, etc.). This section can explain how the blog is organized, which categories one can find, etc. The goal is to guide the visitors and to improve their experience.
Depending on your blog topic, you will decide whether this page is necessary.
Contact page
Lots of blogs have this page, and it was a common practice in the past to feature it in the main menu of the home page. This page contains essential information for the blog visitors who are interested in contacting you. The details which are usually listed on this page include:
Name of the blog owner
Contact email address or contact form (or even both)
Social profiles
Phone number
Address
Even though these details are crucial, the actual page is not. Blog owners often decide not to feature this page in the main menu. Instead, the contact details are displayed as a part of about us page, or in the blog footer.
Other blog pages
The pages above are what all blogs have in common. Since blogs differ in the type of topic and content, there can be other pages as well. The blog owner needs to create a layout that is tailored to present the blog content, so additional pages might be helpful in doing so:
Shop page – It is a link that leads to the page of your online store.
Resources – This page can feature the most useful content and resources you have shared on your blog. Rather than in chronological order, this layout can be customized to offer only the most helpful resources.
Pricing – If you offer services, and you want to promote them through your blog, you will need this page as well.
Visit our website – This link takes the visitors to the homepage of your website if you have one.
Lead generation page – Converting visitors can be one of your goals with blogging. If that is the case, use lead generation page to invite the blog visitors to a specific page where you can convert them (usually by encouraging them to signup or download something in exchange for their email address).
Main menu
Menus are located at the top of the blog page. They can disappear as the visitor scrolls down the page, or they can stay visible all the time with a fixed top part.
The purpose of the main menu is to provide links to the internal pages. Since the menus occupy the most prominent position on the homepage, it is recommended to display only the crucial information here. These usually include about us page, start here page, etc.
Once, it was common to place a link to the homepage in the menu bar. However, this practice is becoming obsolete now, because it wastes your valuable space at the top. Since the top of the page usually features the blog name or the logo (which are clickable and link to the homepage) having a link to the homepage in the menu bar seems redundant.
When it comes to the number of menus, there are no specific rules and best practices. Since you want to grab the attention of the visitors, and encourage them to browse your blog, you should try to limit the number of menus. The top limit would be between 6 and 8. Any more than that, and you will have a pretty messy main bar, which will also look quite overwhelming on mobile devices.
Creating menus requires structuring your website. You need to focus on enabling visitors to experience your blog in the best way, which is also user-friendly. You do not want them trying to figure out how to find the content they want. The blog structure needs to be intuitive and it needs to follow a logical pattern to make it user-friendly.
Categories
In the end, we have categories. At the moment you start your blog, you might skip having categories. It might seem redundant at first, as you do not have enough content to place in those categories. Even so, it is very important to think about categories from the start.
Just like with menus, categories help you structure your blog. In this case, the focus is on your blog content. Sooner or later, you will have a significant number of articles on your blog. Some users like exploring categories they are interested in, which is why it is useful to have this system in place. Also, it will be much easier for you if you organize your content based on categories. It will help you diversify blog articles and make sure you cover each category.
To decide which categories you should choose, explore your blog topic. Having a niche is helpful here because that is a starting point. From there, you should divide this into subtopics that you want to cover on your blog. For example, if you are going to start a lifestyle blog, categories you could choose are fashion, cooking, traveling, etc.
There are no rules regarding how many categories you need to have or should have. The only goal you should worry about at this point is to plan content and divide it into meaningful sections, which are called categories. As your blog grows, you might make some adjustment along the way, but the foundation for the blog structure should be set in the beginning.
Make a quick sketch
You do not need to be a designer or professional artist to do this. Just take a pen and sketch this idea of yours, with all of these details and all the pages you imagine to add to your blog.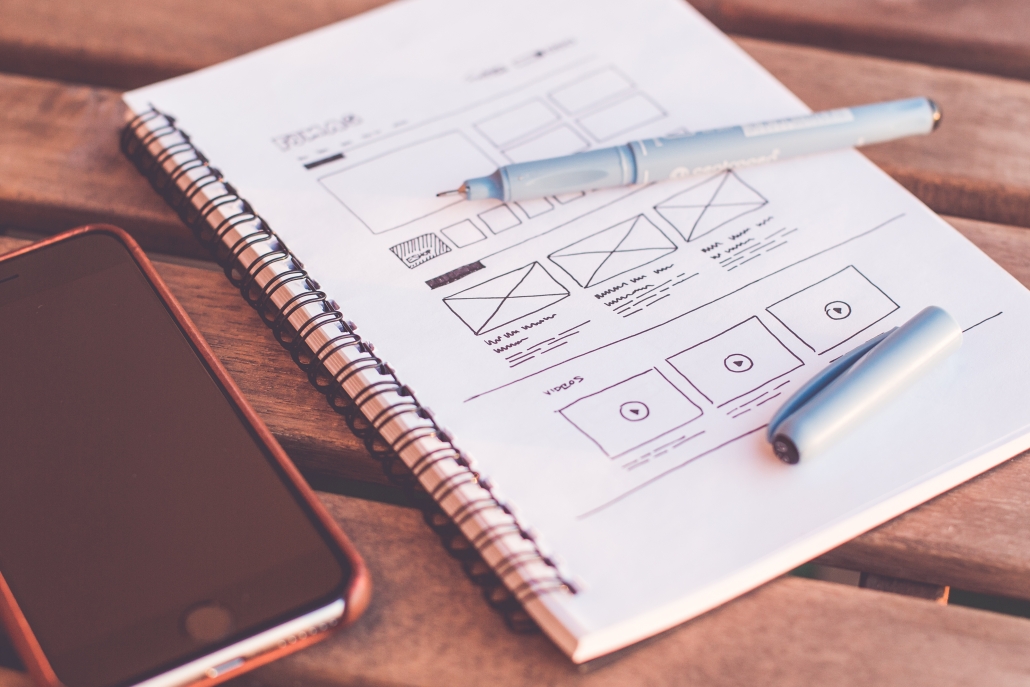 https://www.pexels.com/photo/notebook-beside-the-iphone-on-table-196644/
Once you have all the details, you will be ready to start turning your vision into reality. And if you are going to need help, having a mock-up will be very useful as a reference for the person helping you design your blog.