3. Blogging Platforms and Hosting (part 1)
It all starts with a plan. You will need to create a comprehensive plan to keep your blog organized and focused on your goals from the start. This also helps you prepare everything needed for your blog to go live.
The first step is choosing a blogging platform.
What is a blogging platform?
A blogging platform is software used to create a blog. It is a content management system (CMS). It enables the blog owner to access an online dashboard, add content, manage the existing blog content, and customize the appearance of the blog's front-end.
So, there is a back-end, often called a dashboard, that requires special login details for the blog owner to access it. Other people who might have access to back-end include developer(s), content creators, editors, moderators, etc. Anyone who is going to help with blog management needs to have access to the back-end.
The front-end represents what the online users see. It is the blog layout available to the public. Online users access this content when they visit the blog URL. Depending on the blog type and features the blogging platform supports, users can interact with the blog through different actions, other than reading. Those include commenting on the blog posts, listening to a podcast, downloading the materials, logging in to the members' area, etc.
When creating a blog, you will have a choice between several types of blogging platforms. Here is a brief overview of the features most popular of them provide:
WordPress
This one is the most popular blogging platform on the internet. It is extremely user-friendly, it is flexible and customizable, so it represents a great solution for starting a blog. It is also SEO-friendly with plenty of optimization options. This will also be the platform used to illustrate the process of setting up a blog in this ebook.
When you decide to use WordPress platform, you will have to choose between two types of WordPress blogs.
WordPress.com
WordPress.com is a completely free blogging platform, without any need to have hosting or take care of any software installations. All you need to do is to create an account and you will immediately get access to your blog dashboard. Besides the blog name you choose, the blog URL will also contain .wordpress.com extension. Paid upgrades are available, such as domain registration allowing you the possibility to customize the blog URL.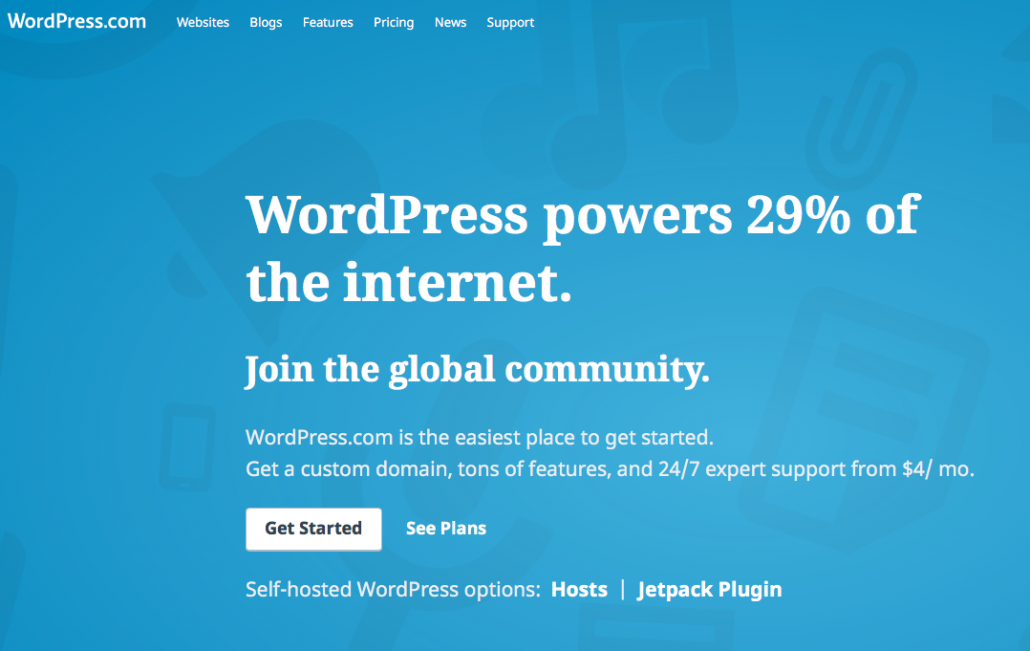 WordPress.org
With this solution, you will need to provide your own website hosting space. Then, you go to wordpress.org and download the free software. The next step is software installation on your web server after which you will get access to your blog dashboard. You will also need to register your blog domain with a company that provides this service. Even though costs are involved, WordPress.org provides a more flexible solution then WordPress.com. It still is quite user-friendly and SEO-friendly platform, and the dashboard is pretty similar to the free version. However, additional options are unlocked, as well as the possibility to completely customize the platform and integrate new features.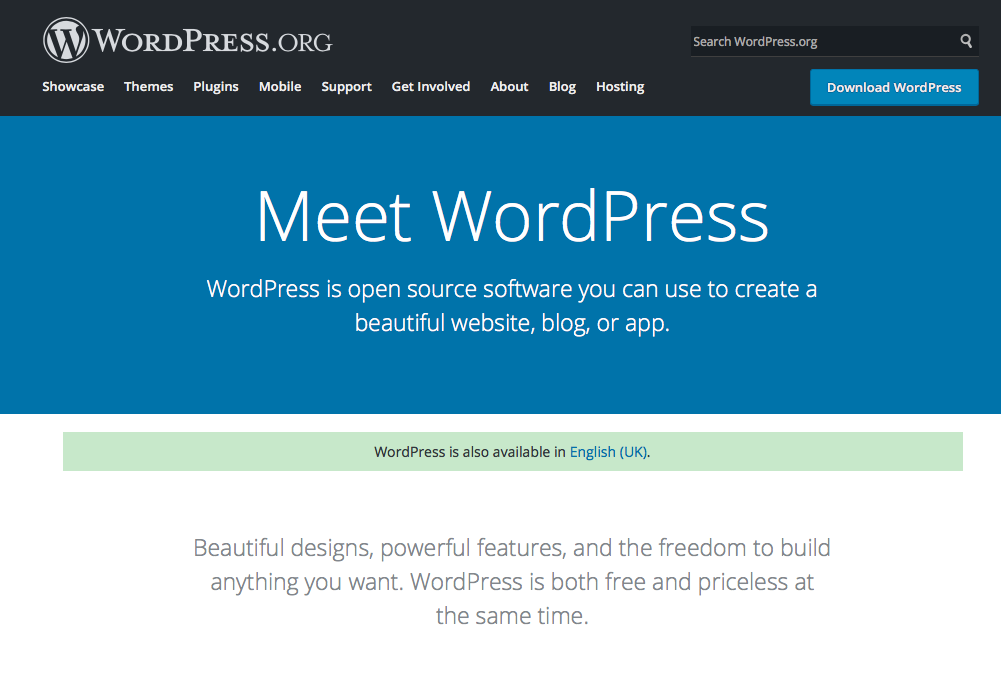 Joomla
Joomla is a CMS platform available as a self-hosted solution. This means that hosting and domain name are required. However, the platform offers a lot of flexibility and customization options. Unlike WordPress, it has fewer users, fewer themes, and plugins.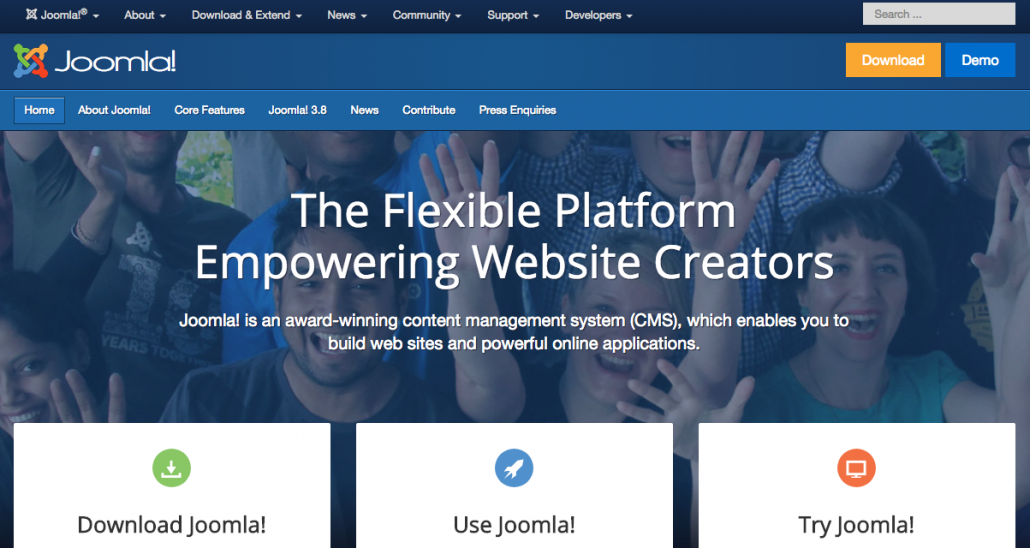 Squarespace
Advertised as a website building solution for small business owners, Squarespace offers a simple way for beginners to start creating their online presence with drag and drop features and predesigned templates. Domain name server can be purchased as an additional service. The main limitation of this platform includes the fact that you can only use features that are built-in, without too many possibilities for customization. This is a paid service with two payment plans to choose from: Personal (from $12 per month) and Business (from $18 per month).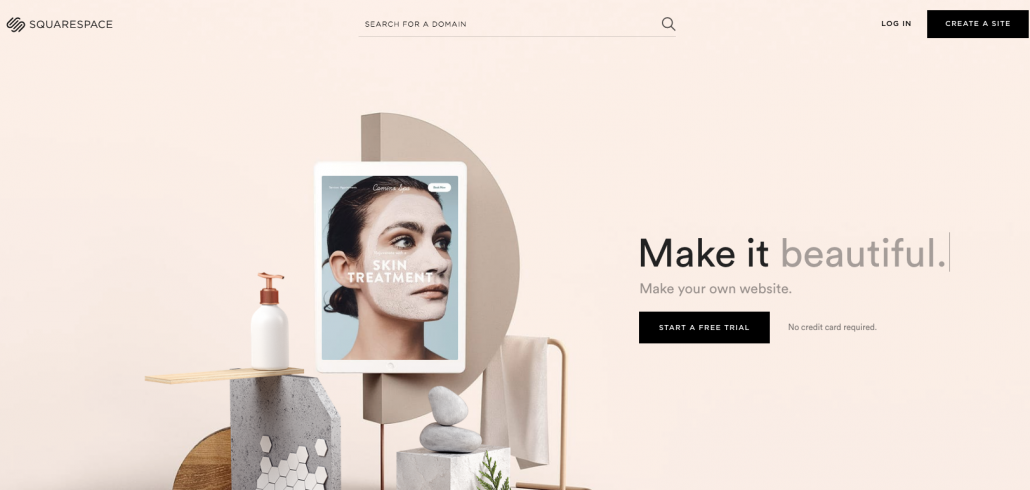 Blogger
Blogger is a free hosting service provided by Google. It is easy to use, and it represents quite a secure and reliable platform. However, the tools are pretty limited, as well as templates. Like with all hosted blogging platforms, the flexibility and customization options are rather limited compared to self-hosted solutions.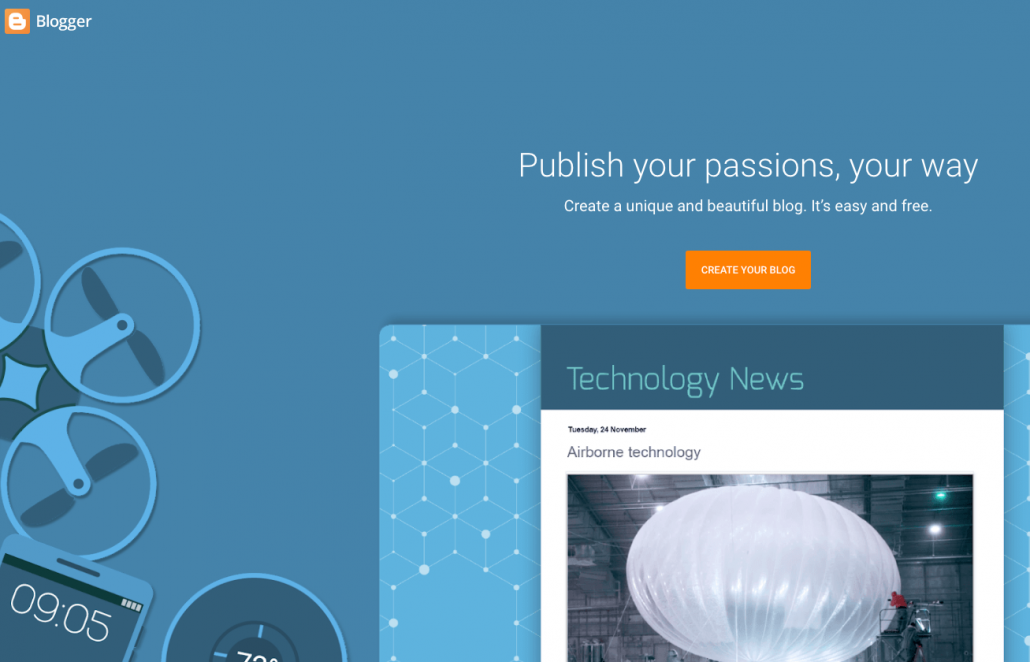 Wix
Offering a hosted platform for building a website, Wix is very simple to use, as drag and drop tools are very user-friendly. It is primarily used to build a website, after which you will need Wix Blog app to set up a blog. A free solution is rather limited, but the company offers premium plans, starting from $4.50 per month with advanced features such as an online store, form builder app, site booster app, etc.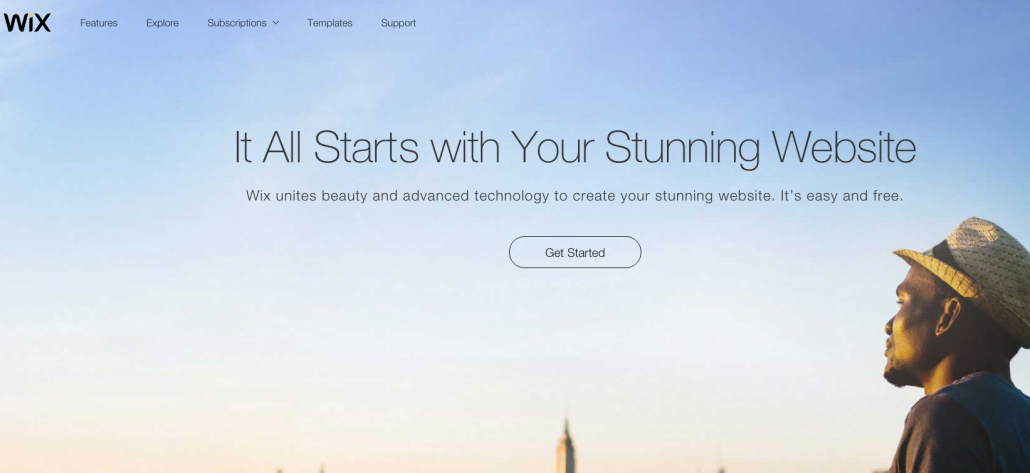 Medium
Medium is a free online blogging platform, extremely easy to set up, without any coding or technical skills required. The focus of the platform is writing, rather than blog design. This also means that the number of features to customize the blog is pretty limited. It provides access to the online community of people who are already a part of the platform. No paid features such as hosting or domain registration are available at this moment. There is a possibility to become a member (paid upgrade) to unlock unlimited access to in-depth stories and a possibility to reward the stories.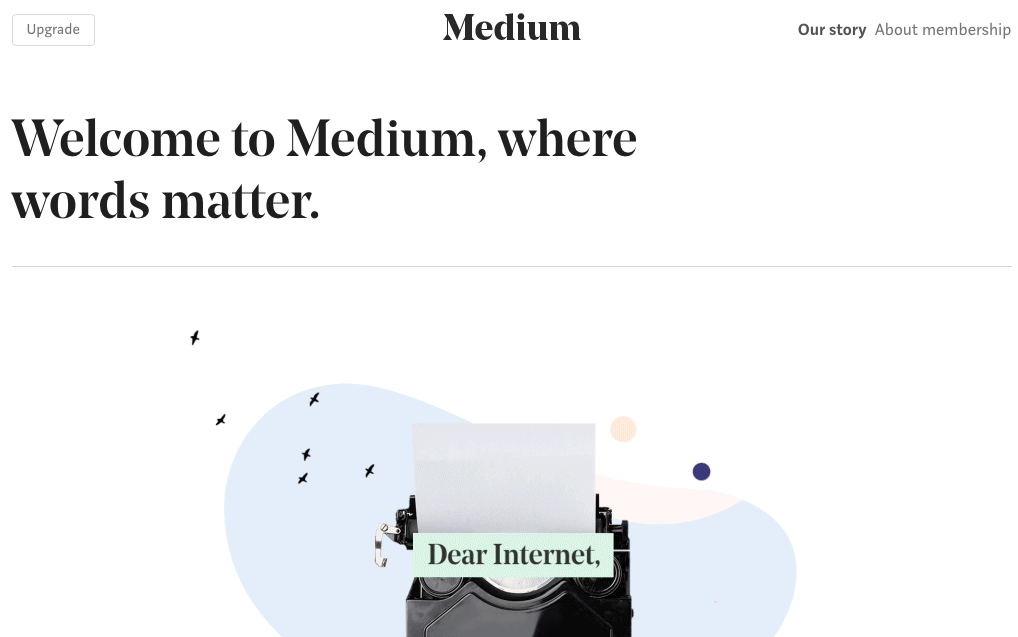 Tumblr
Like Medium, Tumblr is also a sort of social media oriented blogging platform. It is a type of microblogging, with an easy blog set up, sharing tools, and support for different content formats. The platform lacks advanced blogging features, so this might become a limitation as your blog grows.