14. Making Money Through Your Blog
Different monetization tactics are available to bloggers nowadays. In fact, so many opportunities for blog monetization are one of the main reasons why many people start blogging in the first place.
When you first start your blog, explore these options and choose those that can be implemented in your blogging with most success.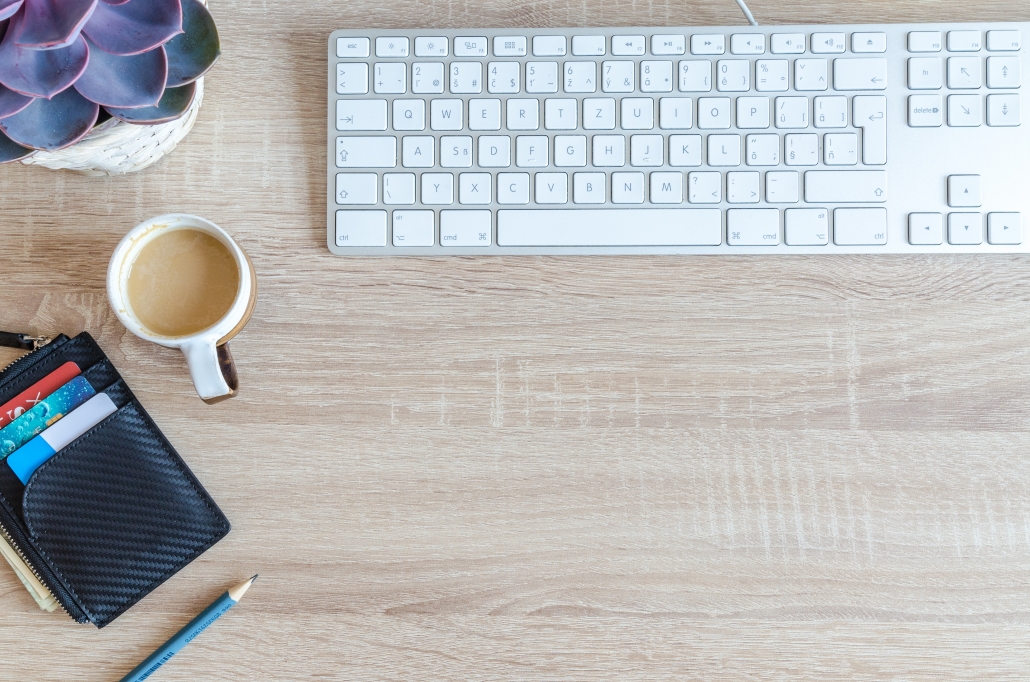 https://www.pexels.com/photo/white-apple-keyboard-near-white-cup-917463/
Affiliate marketing
This performance-based form of online marketing involves promotion of affiliate links on your blog. You get the links and other creative materials from the merchants once you join an affiliate program. As a blogger, you become a publisher, and your goal is to advertise these links on your blog. In return, you get a percentage of the sale. For you to be eligible for this commission, the sale must be completed by the customer who arrived at merchant's website through your link. All affiliate links have tracking codes, enabling merchants to contribute specific bloggers with their commission.
Have in mind that most hosted platforms, such as WordPress.com, prohibit the promotion of affiliate links. If this is a strategy you contemplate using in the future, you should start your blog on a self-hosted platform.
AdSense
If you want to monetize your blog through dynamic banner ads posted on your blog, then this option is one of the ways to go. Provided by Google, with ads displayed to both desktop and mobile users, AdSense is a monetization tactic that does not require much involvement from your end. All you need to do is to register your account, place banner ads, and reach as many online users as you can. You earn money when someone sees or clicks on the ad. As a form of passive income, this strategy is the one that can keep running without the need to monitor or manage anything.
The major drawback of this approach is the fact that it is not a much profitable strategy. Even blogs with lots of monthly traffic report a pretty modest income through this type of profit-making. For someone who is only starting out, with limited traffic, it might be months before you see any income from ads posted through AdSense program.
Banners
It is a similar strategy like the previous one, as you will need to create a space on your blog for ads to be displayed. In this case, you collaborate with those interested in advertising on your blog in exchange for payment. Depending on your agreement, you can set up the price and the time interval for payments.
In the beginning, you might find it difficult to reach those interested in paying for an advertisement on your blog, as you do not have much traffic or reputation. As your blog grows, this might be a profitable strategy for you.
Still, have in mind that this is a static ad, which will always be the same and shown to the users every time they visit your blog. The banner can be featured on the homepage only, but to maximize its exposure, most bloggers include it on all pages. Finally, make sure that the banner is not too much of a distraction for the blog readers (this mainly refers to the choice of size and colors of banner design).
Sponsored content
Instead of placing a banner for all the visitors, you can advertise something in a post which is specifically designed for this purpose. You can be the content creator, but you can also receive the blog post content along with the payment for this post to be published on your blog. Again, excellent reputation and lots of traffic increase the success of monetizing your blog through this form of promotion.
Apart from an article, other content can also be advertised on your blog, such as an event, a conference, etc. You could also extend this sponsorship to your newsletter or blogging community.
Starting a business
Lots of examples out there show the massive success of turning a blog into a business. Regardless if this is a strategy they have planned all along, or it is an unexpected opportunity for blog owners, many bloggers have managed to turn blogging into successful online careers and businesses.
Here are some examples of how you can turn your blog into a business:
Open an online store
Write and publish a book (ebook or audiobook)
Create an online course
Create a product
Offer a service
Promoting a business
This is another strategy to earn money through blogging. Focus on one or several businesses you want to work with and establish a collaboration that works for both of you. The business you are going to promote might offer you their service or product in exchange for a promotion, or you can receive a fixed payment. You can promote a business using many different methods such as banners, sponsored post, text links, etc. You can even receive a special affiliate link to promote the business in question.
Products and services
Advertising different products and services is a strategy where you can promote other businesses (their products and services), as well as your products or services. Regarding product promotion, these can be digital and physical products. With such a promotion, there are several approaches bloggers can take:
Promote in a single post
Product mentions (with text/image link)
Banners
Affiliate links
Newsletter links promotion
What to think about when choosing monetization method?
Numerous monetization tactics exist, and you will probably use at least several of them. Moreover, it is recommended that you do, to maximize the income generated through your blog. Still, there are some things to have in mind before you start making money through your blog:
Long-term goals
Consider your long-term blogging goals before you decide upon any collaboration and promotion with other businesses. Although a payment now might be a motive to close the deal, think about how this will reflect upon your plans. You do not want to start working on a promotion that might prevent you from growing your blog or achieving your blogging goals.
For example, if you plan on creating a physical product in the future, you do not want to start advertising your future competitors.
Passive income myth
This myth is something bloggers often have to deal with. In fact, some people start blogging hoping to eventually "earn without doing anything". As much as alluring this might seem, there is no such a thing for bloggers.
If you want to keep your blog in business and keep earning from the blog, you will need to continually be active online. You cannot create a bunch of content and then simply disappear, expecting this content to eternally bring you income.
Only an active blog can keep growing and keep brining income through blogging. Being active enables you to manage and monitor your promotional activities and to explore new ways to promote your content. As you increase the reach of your content, this will increase the efficiency of the strategies used for blog monetization.
Target group
It is helpful to consider your audience when choosing blog monetization methods. If you know that they are unlikely to buy a certain product, there is no point in choosing to feature affiliate links to this product. You should always have in mind that for achieving your monetization goals, you need to encourage your audience to buy the product you are promoting. If the product is not relevant to them, it is out of their price range, or there is no delivery option for their country, this kind of monetization strategy will give no results at all.
Instead, think about your target group and how they would respond to the product you are promoting. Choose the products they will find relevant. The same principle is applied when promoting services, other businesses, etc. Relevancy in regard to your target audience should be a key factor in determining the potential of a monetization opportunity.
Type of content
The type of content also has influence on the monetization method you are going to use. For example, if you mainly use video format, it is more likely to promote a specific product, than to use blog banners. On the other hand, if you want to create an article list, rather than promoting a single product, you could use affiliate marketing. In this case, you would be able to feature multiple product links within a single article.
You should choose the type of monetization strategy that has most chances in succeeding as a part of your blog and content you create on this blog.
The bottom line is that making money through blogging is a possibility that is always out there. How likely you are going to take advantage of this possibility depends on your blogging strategy and how successful you are at:
Increasing exposure of your blog
Creating extraordinary content that brings organic reach, new subscribers, links, shares and online reputation
Building your online influence
Achieving these as your goals will definitely help with unlocking multiple blog monetization opportunities.