10. Getting Your Blog Indexed
Once your blog is up and running, and once you hit that publish button on your first article, there might be days before you see any visits. This is perfectly normal, as the process of indexing the web pages needs time and does not happen overnight.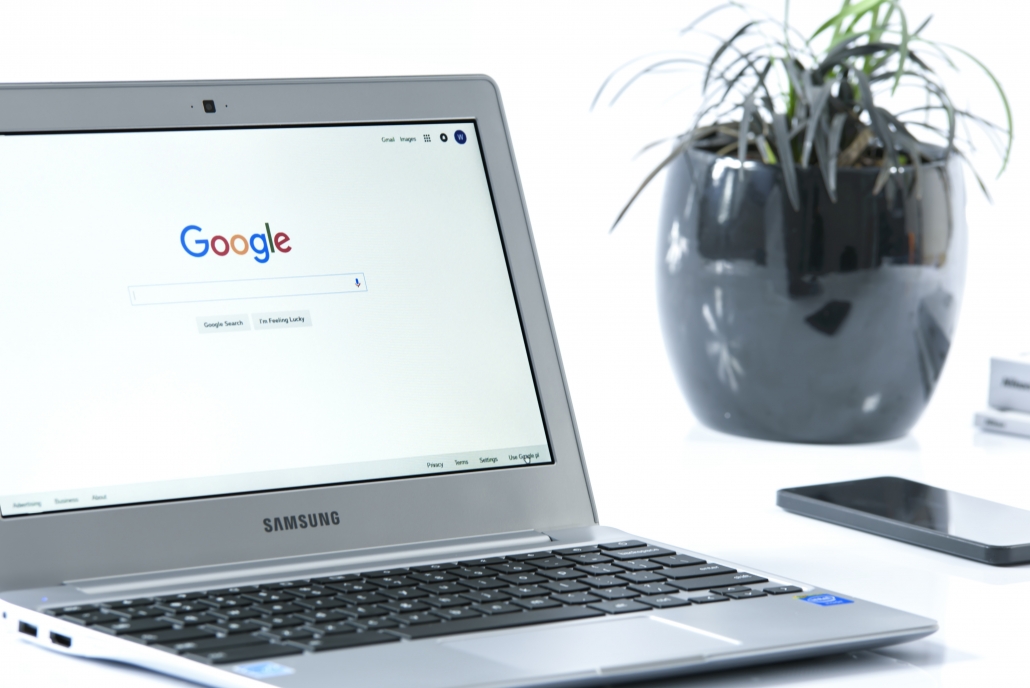 https://www.pexels.com/photo/grey-samsung-laptop-turned-on-beside-black-smartphone-163109/
First, you need to understand why this is happening.
The process of indexing web pages
Search engines have crawlers (also known as spiders) which are used to discover content. Search engine crawlers scout the web or updated content pages through links. When they discover a page, they access the page and sort it into a relevant database of content. Using blog optimization, you instruct the search engines what the page is about enabling them to put the content in the correct category.
Then, the online users conduct a search query using a search engine. In this case, the search engine reaches to its giant database and responds with the list of results. Only the pages that are indexed, i.e., stored in the database, can be shown in the results.
The crucial thing to understand here is that content is discovered through links. When you first set up your blog, you will probably not have any links pointing to your blog pages. This makes it difficult for the search engines to find you. Even if you do have a link or two, search engines will still need time to index your content. When they do, they will probably index a couple of pages first, rather than all of your content. Still, this is a good thing, because once one page on your blog gets indexed, the search engines will have it as a starting point from which they will crawl the rest of your blog. And this is yet another reason why interlinking is important. Search engines will use that one (or several) page that they have indexed to discover other pages on your blog.
In the meantime, while you wait for your blog to get indexed, there are a couple of things you can do to speed up the process and increase the chances of getting indexed.
Sitemap
Sitemap represents the collection of all the pages on your blog with links grouped into one file. It allows search engines to discover all of your blog content because it links to every blog page.
You will first need to create a sitemap using an online tools such as XML Sitemaps Generator or, if you are using WordPress, Google XML Sitemaps plugin.

https://www.xml-sitemaps.com/
Using tools such as these, you get XML file which is accessible by major search engines including Google, Bing, and Yahoo.
Submit the sitemap to search engines
The next step is submitting your sitemap to search engines. For Google submission, you will need to:
Login to your Google Search Console account
Use the option Add a property to add your blog first
Verify your blog to prove that you really own i
Use the button

Add/test sitemap

Search Console requires a URL of the sitemap page
Once you paste the URL you can click on Submit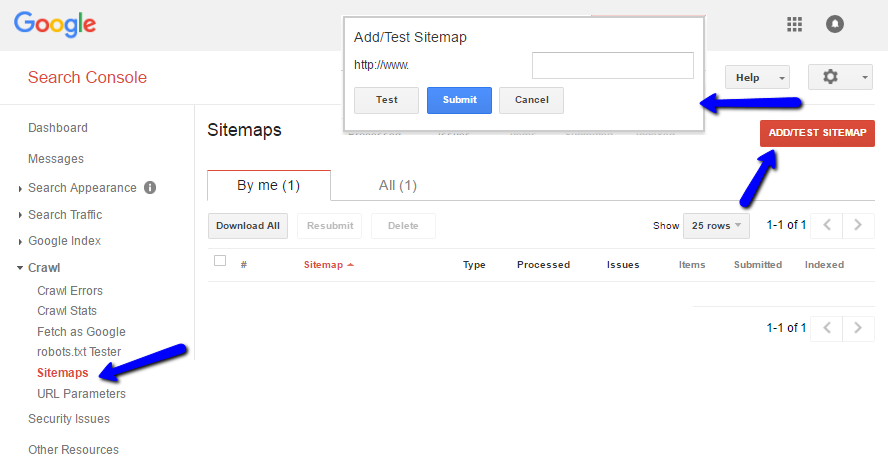 The process is similar for other search engines. For example, you will use Bing Webmaster Tools account to submit the sitemap to Bing search engine.
Submit to search engines
Even though the process of discovering and indexing web pages is automated, there still is an option to submit your blog to the search engines manually. There are no guarantees that this will speed up the process, nor do search engine promise that the submitted URL will appear in their database. However, it is an option worth exploring, if you want to do everything possible from your end to speed up the process or if you notice that the search engines might take too long to index your new pages.
Just follow the links and submit your blog URL: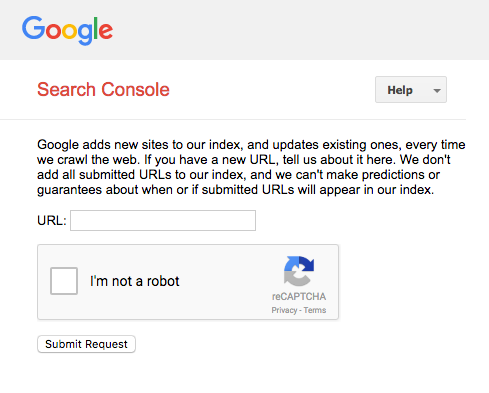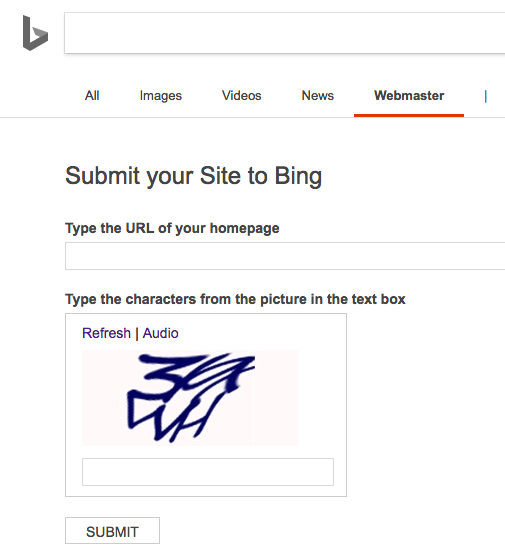 Get links
Since the new content is discovered through the links that already exist in the search engine's database, one way you can increase the chance of indexing your blog is to get links to your blog. This might be difficult when first starting out and you only have a handful of articles published. Even so, start thinking about link building from the start:
Have great content which deserves links
Conduct blogger outreach
Work with influencers who will share your content
Share the blog links on social media
Interlinks are also helpful to increase the number of indexed pages
Make sure your content is optimized
The chapter on blog optimization features recommendations regarding optimizing your blog and making it accessible to the search engines. While you wait for your blog to be indexed, make sure you stick to those practices and use them to increase the visibility of your blog pages.
Publish regularly
Determine the pace of publishing you are comfortable with and start publishing new content regularly on your blog. The process of indexation is continuous, which means that search engines will get back to discover more pages. If with each new visit, they discover more, this will be a positive indicator to them that your blog is active.
In the end, it all comes down to your content and the quality you provide. Despite the fact that the process of indexing does need some time to pick up your recently published blog, your only guarantee for it to appear when the relevant search query is conducted is to have outstanding content, with quality that separates you from the rest.